Notice of Third-Party MOVEit Data Breach:
A cybersecurity vulnerability with third-party software provider, MOVEit, has impacted thousands of companies, including Guardian Mortgage.
Learn More

About Us
The following navigation utilizes arrow, enter, escape, and space bar key commands. Left and right arrows move through main tier links and expand / close menus in sub tiers. Up and Down arrows will open main tier menus and toggle through sub tier links. Enter and space open menus and escape closes them as well. Tab will move on to the next part of the site rather than go through menu items.
We Are Committed to Your Homebuying Experience
One of the principles Guardian Mortgage was founded on is superior customer service. Our greatest source of pride comes from our clients' satisfaction.
We are proud to share our overall Customer Service Rating, provided by experience.com, was 4.92 our of 5 stars for the 2022 calendar year.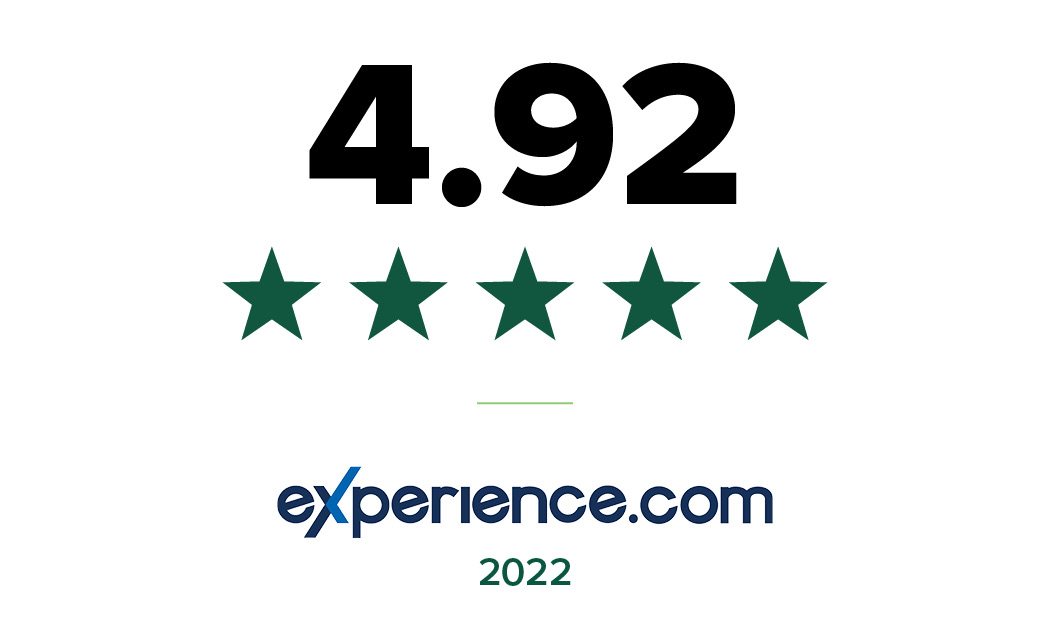 What Our Clients Say:
Steve was excellent with getting me the best terms possible for my loan. Extremely pleasant to talk to on the phone and very prompt to return emails and/or voicemails.
Ronald
Chandler, AZ
October 03, 2023
Sarah is very responsive with all of my questions and explaining where and what your money is going towards. She gave advice on how to best proceed with selling as well as how to make the finances work for what we can afford.
Nick
Carrollton, TX
October 03, 2023
Alan was amazing. We had a very short close and he communicated with us nearly every day. He helped us navigate through underwriting without incident and was willing to help us find resources when we hit a snag related to HO insurance. I am self-employed and he was able to get me pre-approved quickly, allowing us to make an offer on short notice which was accepted. We can't thank Alan enough and look forward to doing business with him again very soon.
Pascale
Evergreen, CO
October 03, 2023
Good Experience. Tailed off towards the end.
Mark
Brandon, MS
October 03, 2023
Nathan was readily available to my emails, always there to answer my calls, was on top of every task needing to be done, and never wavered his professionalism. I will 100% recommend Nate for every real estate deal!
Molly
Garland, TX
October 03, 2023
Ariana was fabulous to work with! Always available and answered all of our questions. She was very proactive with communications. I would highly recommend her.
Haley
Plain City, OH
October 03, 2023
As first time home buyers, Ariana was an incredible asset throughout the entire process. She made the process a breeze and guided us through each and every step. She took the time to educate us and address any and all of our concerns. She is a terrific listener and an even better communicator! I could not imagine working with anyone better. Ariana is truly amazing.
Alexander
Plain City, OH
October 02, 2023
Jill is very knowledgeable and experienced at what she does!
Cindy
Middleton, ID
October 02, 2023
Michaela was kind and patient through the while process. She was able to move things along quickly. She even took the time to answer questions she didn't have too. Thank you!!!
Shari
Brandon, MS
October 02, 2023
Didn't have to think, Ron took care of everything for us.
Doug
Kuna, ID
October 02, 2023