Notice of Third-Party MOVEit Data Breach:
A cybersecurity vulnerability with third-party software provider, MOVEit, has impacted thousands of companies, including Guardian Mortgage.
Learn More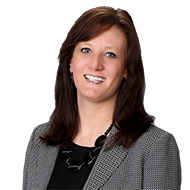 Amy
Thompson
Mortgage Loan Originator
NMLS# 682876
835 N. Post Street
Suite 202
Spokane, WA 99201
509.980.2193
[email protected]
Download the My Guardian Mortgage Mobile App


(Opens in a new window)
Amy Thompson

Amy Thompson has a long history in the banking and lending space, making her way to home mortgages in the last eight years.

Amy's nearly twenty-year career has spanned commercial and personal banking and even agricultural lending. During her banking career, she was drawn to the mortgage industry because of the opportunity to help clients better their lives and realize a dream.

Building long-term client relationships is what appeals to Amy about her job. She makes it a priority to always be available to her clients on their schedule, not hers. Amy says, "I love helping my clients get their first home or to downsize in retirement. Seeing them through every life stage." This client-first attitude comes from her love of small-town life and a deep passion for her community.

When she's not working, you can find Amy outdoors— hiking, skiing, kayaking, or working on the family farm. She enjoys volunteering in the community. She is on the board of her local North Franklin Heritage museum, the C Street Vault Renovation Committee, the Palouse Junction High School Business Education Advisory Committee, and the Franklin County Cemetery District 2 Commissioner. Reach out to Amy for your home loan needs.
My Customers Have Spoken:
Amy and her team were very patient and attentive!
Andrew
WA
September 02, 2023
This was our second time using Amy for our home loan needs and she never failed to make us feel like we were the most important clients to her. She was able to get us approved for another home after just purchasing in 2022. She is detailed oriented, knowledgeable and such an amazing person! Any one looking for a mortgage lender, Amy is your go to!
Amy was on top of everything from the first phone call to the registration of documents. Often I would hear from her before I received emails about our loan moving through the steps. She was patient and professional at every step of the way. I really feel like Amy was a partner in the process!
We originally decided to go with a different lender after meeting with Amy only because we personally knew the other Lender. Long story short, that Lender didn't work for us for a various reasons and Amy was right there when we needed her. Amy and her team were able to pull everything together in a short period of time and got us closed on our home on time still. We will always recommend Amy and her team as they have gone above and beyond to exceed our expectations and made it very clear that we as new homebuyers were important to them. We are very impressed and very appreciative.
Amy was available anytime and was very personable. Took my needs into consideration financially and made this process work to get my loan completed so I could purchase my new home. She and her team were wonderful!!!!!
She ensured everything went smoothly start to finish. She communicated extremely well. She answered every email or text. She has a great daily update that lets us know right where we are in the process. Her communication was always straight forward and completely void of drama or snarkiness. We have used rocket mortgage that is chockful of the drama snarky business and we have used wells Fargo and you are never ever sure where you are or what they need and then they need it multiple times. Amy brought our loan together quicker and simply and smoother than we have ever experienced. We kept waiting for something to go wrong like we are used to and it just never did!!
Cheryl
OR
December 16, 2022
You followed through on everything you told us
Keith
WA
December 13, 2022
Amy and her team work tirelessly to insure the whole process went smoothly. Amy and her team were great to work with.
Pamela
WA
December 12, 2022
Amys communication and really fighting to get us exactly what we needed.. thank you soo much
Sabrina
WA
December 04, 2022
Amy was very easy to work with and has been very responsive to any questions
Ronald
WA
November 16, 2022