Notice of Third-Party MOVEit Data Breach:
A cybersecurity vulnerability with third-party software provider, MOVEit, has impacted thousands of companies, including Guardian Mortgage.
Learn More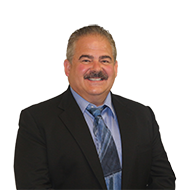 Gary
Blackmun
Mortgage Branch Manager
NMLS# 693340
17150 University Avenue
#201
Sandy, OR 97055
503.709.2755
[email protected]
Download the My Guardian Mortgage Mobile App


(Opens in a new window)
Gary Blackmun
Gary Blackmun is a Mortgage Branch Manager. He comes to Guardian Mortgage with nearly 35 years in the industry, and has been in a management role since 1988. With that much experience, there's almost nothing Gary hasn't seen.
He says, "Even after all these years, I still enjoy finding solutions for great home financing. I love helping my team find success when clients get a loan that truly benefits them. I have found that by listening carefully to their goals, I have the experience to give them the best possible options to meet their needs."
Gary continues, "My team and their clients matter to me. This is a great company. You just can't beat the servicing that Guardian Mortgage offers." Outside of the office, you can find Gary in the outdoors—camping, fishing, hunting, and long-range shooting.
My Customers Have Spoken:
Gary was incredibly helpful throughout the entire mortgage process. This was our first time buying a home, so we really appreciated how Gary took the time to explain a lot of things to us. Also, Gary is incredibly quick to reply to emails which helps a lot when you're in the thick of the offer/escrow stage.
Heather
ID
March 27, 2023
Great customer service.
Russell
IL
March 21, 2023
Gary and team constantly being in communication and working quickly on our refinance
Morgan
OR
January 03, 2023
Gary was great to work with and answered every question we had.
Jacob
OR
January 03, 2023
Gary was beyond wonderful! He was professional,kind,knowledgeable and gave us confidence in this scary invasive process. We want to use the dictionary of specifically uplifting things to say about Gary but I have ran out of room. R & K Harms 😊
Robert
WA
September 20, 2022
Great communication and explanation throughout the loan process.
Jeffrey
OR
September 03, 2022
Communication and info
Vasili
OR
August 16, 2022
Gary was super upfront about everything with me being a new home buyer. He informed me about everything I would need and helped me with all of the steps along the way to make closing / settlement a smooth process.
Very communicative and thorough. Walked us through absolutely everything!