Notice of Third-Party MOVEit Data Breach:
A cybersecurity vulnerability with third-party software provider, MOVEit, has impacted thousands of companies, including Guardian Mortgage.
Learn More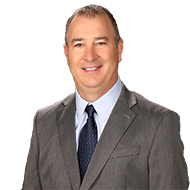 Keith
Leifer
Mortgage Loan Originator
NMLS# 111594
835 N. Post Street
Suite 202
Spokane, WA 99201
509.991.1730
[email protected]
Download the My Guardian Mortgage Mobile App


(Opens in a new window)
Keith Leifer
With over fifteen years of experience in the mortgage industry, Keith Leifer has touched almost every kind of home loan. Combine that with his five years in financial services, and Keith is well versed in every aspect of home finance.
Introduced to the industry by a friend, Keith quickly found a home helping others finance theirs. He loves working to build a relationship that makes his clients feel secure and taken care of throughout the mortgage process.
Keith's clients appreciate his prompt attention and open lines of communication. Home financing can be stressful and Keith recognizes that being available to his clients is crucial to making their experience a positive one.
If he's not working, Keith enjoys spending time with family and friends, golfing, and going to the lake. Reach out to Keith for your home loan needs.
My Customers Have Spoken:
Keith was there to answer any questions we had on anything. He was also very patient.
Everyone was extremely helpful with every question we had.
Keith was extremely accessible and always willing to answer questions and clarify anything
Keith was always available and responsive through the entire process of purchasing our home. We had a wonderful experience!
Keith is very responsive and communicates effectively! He made buying our first home seem easy!!
Keith always responded right away to any and all texts and calls, even when office hours are over. He is very friendly and professional as well.
Rebecca
WA
April 25, 2023
Prompt responses and thorough analysis.
Jeffrey
WA
April 22, 2023
Keith is always amazing. So much knowledge, so helpful and he's always there to quell any fear you might have during the process and makes things run so smoothly you don't have to worry at all throughout the process. We'll continue to use Keith for all of our mortgage needs.
Keith has been wonderful to work with. He is always available to answer questions and works to offer solutions to anything that comes up. We've continued to come back to keith for a few home transactions now including this one all the way in Tennessee!
Angela
TN
February 20, 2023
Keith was friendly and very prompt in responses to any questions my wife and I had. Overall the customer service was great and we are pleased with the outcome on our first home purchase.
Sean
WA
February 07, 2023