Notice of Third-Party MOVEit Data Breach:
A cybersecurity vulnerability with third-party software provider, MOVEit, has impacted thousands of companies, including Guardian Mortgage.
Learn More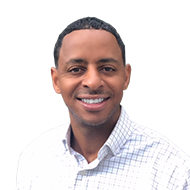 Maurice
Rogers
Mortgage Loan Originator
NMLS# 862050
Sacramento, CA
707.758.4911
[email protected]
Download the My Guardian Mortgage Mobile App


(Opens in a new window)
Maurice Rogers
Maurice Rogers is a Mortgage Loan Originator with Guardian Mortgage. For almost two decades, he's been helping customers find financial solutions through residential mortgage loans. His experience in financial advising, banking, and auditing help to educate his clients and ease them through the process. Maurice says, "The right loan makes a difference. I help people find loans that make their lives better."
He adds, "I take pride in providing excellent customer service and always being available to answer any questions or concerns. Consistent communication is key to guaranteeing satisfaction."
When not working, Maurice tries to stay balanced. He says, "One must make sure to dedicate time for the Mind, Body, and Soul. This is where true success is found." He also enjoys spending time with family, taking advantage of outdoor activities, and exercising.
Featured Loan:
Now is the Right Time for a Refinance
With rates nearing historic lows, get a fast, free Mortgage Checkup.
Put the low rates to work for you.
You could benefit from one of the following refinancing options:
Shorten your loan's term
Eliminate your mortgage insurance
Leverage your home equity
Convert an ARM to a Fixed-rate loan
Home improvements
Consolidate a 1st and 2nd lien
Estimate how much you may save by refinancing.
Simply divide your current loan balance by $10,000 and multiply that number by the monthly, annual, or 3-year savings.
Interest Savings on Each $10,000 Borrowed
| | | | |
| --- | --- | --- | --- |
| Mortgage Rate Reduction | Monthly | Annual | Over 3 Years |
| 0.25% | $2.08 | $25.00 | $75.00 |
| 0.50% | $4.17 | $50.00 | $150.00 |
| 0.75% | $6.25 | $75.00 | $225.00 |
| 1.00% | $8.33 | $100.00 | $300.00 |
Ready to get started?
All I need to review your current mortgage is your current mortgage balance and interest rate, and your property address. You'll receive an expert evaluation with details of your opportunities for savings, including estimates of how much you may save with certain programs.

Consult your Guardian Mortgage loan originator for details. Certain terms and restrictions apply. Program available only to qualified borrowers. Program subject to change without notice. Underwriting terms and conditions apply. Some restrictions may apply. FICO and tradeline requirements. Final inspection when required.
My Customers Have Spoken:
Maurice resolved a last minute issue.
Maurice Rogers and his hole team is fast accurate and ahead of every milestone every step of the way. I will be recommending his team to everyone. Thanks again for the wonderful job
Latishia
CA
March 29, 2023
We were provided exceptional customer service from our initial contact with Maurice Rogers and staff. He was accessible, knowledgeable, and patient in answering all our questions. He remained in contact with us every step of the way during the loan process, verbally and electronically.
Richard
CA
March 14, 2023
He always there for any questions , answer and explain everything, Helping to make the process not so stressful and just for that I give it 100 %. Thank you Maurice
Maricela
CA
December 24, 2022
fast professional and knew what they were doing to help us the way we needed them too
Walter
CA
October 11, 2022
Maurice has excellent communication and handled each step of the loan process in a timely manner. Great attention to details and was always available to answer our questions.
Connie
CA
October 11, 2022
We had a great experience because Maurice, and everyone involved with the process did a fantastic job of getting us through the loan process. Communication was excellent and every step of the process was explained and clear. We will definitely be working with Maurice for our future loan needs,
Jeffrey
CA
October 10, 2022
Mr Rogers was Great!! He's VERY knowledgeable about Mortgage Lending and was at our disposal every step of the way. We will be using his services again in the near future! Thank you Mr Rogers🤗
Deborah
CA
October 07, 2022
Maurice was very professional, kind, and patient with me . He answered all my questions and kept me calm and he reassured me that everything would work out and it did 😁
Maurice made the process as stress free as possible. He explained each step and was very transparent about the actions. This was a Wonder experience.