Notice of Third-Party MOVEit Data Breach:
A cybersecurity vulnerability with third-party software provider, MOVEit, has impacted thousands of companies, including Guardian Mortgage.
Learn More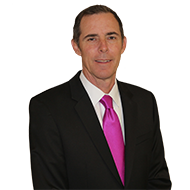 Michael
Fenlon
Mortgage Loan Originator
NMLS# 542975
16430 N. Scottsdale Rd
Suite 120
Scottsdale, AZ 85254
602.910.4799
[email protected]
Download the My Guardian Mortgage Mobile App


(Opens in a new window)
Michael Fenlon
Michael Fenlon has over 25 years of experience in mortgage lending and real estate investing. In all that time, one thing has never changed – his commitment to helping borrowers find a mortgage that meets their needs. Michael specializes in helping clients who might have complex situations or requests. He says, "I am driven to find sound financial solutions for my customers, and they appreciate my commitment to finding ways to succeed. I thrive on structuring highly complex financial situations for residential purchases, construction loans, investment properties, and refinances."
Michael also says, "Guardian Mortgage has the best mix of loan products I've ever seen. That variety allows me to offer tremendous benefits to borrowers with unique financing needs. We also deliver quick and professional service, which gives customers peace of mind and keeps them coming back."
Outside the office, Michael spends free time pursuing a passion for modern architecture. He enjoys visiting places of architectural significance such as art museums, preservation sites and modern residential homes
My Customers Have Spoken:
Good job keeping on track.
I've been using Michael for all my lending needs over the years. Wherever Michael goes, I use him for mortgage lending. He's knowledgeable, efficient and a great person to work with.
Michael kept us informed every step of the way, throughly explained how we could use the seller concessions and was always helpful and knowledgeable. We appreciated his quick responses anytime we had a question. This is the second time we have chosen to work with him for our mortgage/home buying process and would highly recommend him to others.
Michael is awesome. He treated me like I was his only customer. He explained the process and answered all my questions. i will gladly recommend him and am thankful for all his hard work.I look forward to working with him again in the future.
Communication was excellent through out entire process which made things easy on our end knowing everything was being taken care of. Had total confidence
Barbara
AZ
March 13, 2023
Communication, preparation, discussion, and more… It was all perfect, definitely made for a smooth transaction, I never worried that there would be some thing that was missing, that would prevent us from a successful close of escrow. This is the second time I've worked with Mike at guardian mortgage, and I would do it again.
Madalyn
AZ
February 01, 2023
Michael was very responsive and worked with my finance guys to make this pretty seamless.
Michael kept us informed and sent e- mails and texts letting us know when we finished each step of the loan. He also worked hard to get us the best rates etc.He was professional and always kept the ball rolling
Cynthia
AZ
September 21, 2022
Hard working adapts to change
James
AZ
September 19, 2022