Notice of Third-Party MOVEit Data Breach:
A cybersecurity vulnerability with third-party software provider, MOVEit, has impacted thousands of companies, including Guardian Mortgage.
Learn More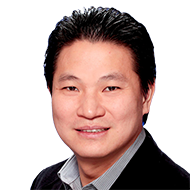 Russell
Ngo
Mortgage Loan Originator
NMLS# 863534
17150 University Avenue
Suite 201
Sandy, OR 97055
971.279.0000
[email protected]
Download the My Guardian Mortgage Mobile App


(Opens in a new window)
Russell Ngo
Russell Ngo brings nearly 30 years of mortgage experience to Guardian Mortgage. Since 1993, Russell has specialized in residential home loans, and he knows the business inside and out. He says, "My experience ranges from processing to closing to doing what I enjoy the most—originating mortgage loans. I have a broad base of knowledge related to mortgage guidelines that helps me better serve my clients."
Russell continues, "I can help borrowers who might have unusual circumstances that other lenders don't know how to approach. I have extensive experience working with first-time homebuyers (including government grants), FHA loans, FHA rehab loans, VA loans, construction-to-permanent loans, as well as Conventional and Jumbo products. My goal is to maintain good communication with my buyers throughout the entire process. My borrowers know that I help them finance a HOME – not just a house."

Russell Ngo is dedicated to the highest ideals of exceptional customer service and responsiveness. He takes time to listen to each customer and guides them through the process, diminishing their stress levels. He is professional, precise, and prepared to help you find the right loan for your needs.
My Customers Have Spoken:
Russel was very helpful! He guided me through the loan process and explained in great detail about how I qualified for the loan! He is highly experienced with his knowledge about mortgages and loans that he made it easily explainable for me to understand. He is exceptionally intelligent and I would highly recommend Russel!
As a first time buyer, I anticipated an overwhelmingly complicated process. Russell made it simple by guiding me through the steps and always being available for my questions. He went above and beyond to get me on the best program with the best rate possible.
He do Very good job and fast. Thank you.
He is very helpful, knowledgeable and always available to answer our questions.
Nothing but A++ work!
Hang
WA
November 18, 2022
Russell was very helpful in the loan process.
Nolan
OR
September 01, 2022
The process was pleasing. With Russel's knowledge, everything was smooth and easy.
I'm so happy to work with him, he did a great job.