Notice of Third-Party MOVEit Data Breach:
A cybersecurity vulnerability with third-party software provider, MOVEit, has impacted thousands of companies, including Guardian Mortgage.
Learn More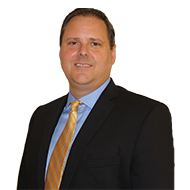 Alex
Peifer
Mortgage Sales Leader
NMLS# 630098
1860 N 95th Lane
#110
Phoenix, AZ 85037
480.309.3940
[email protected]
Download the My Guardian Mortgage Mobile App


(Opens in a new window)
Alex Peifer
For over 25 years, Alex Peifer has been making the loan process as stress-free as possible for his clients and team. They praise him in reviews and comment on his incredible attention to detail, his efficiency and his outstanding professionalism. Alex makes good on his word and does whatever he says he'll do. The satisfaction he provides keeps his customers coming back year after year and sending their family and friends his way.
He is someone you can depend on and someone whose wide knowledge of loan guidelines means that he knows what it takes to make a loan work. Alex and his team are committed to helping borrowers each and every step of the way through constant communication and by simply being responsible, respectful, and trustworthy people.
Alex and his wife Tanya are the proud parents of two children, a boy and a girl. They enjoy spending time outdoors together and making the most of every day.
My Customers Have Spoken:
I had an amazing experience working with Alex, he is very attentive and caring. The process for loan application was smooth and he made me aware of every little changes and updated needed to be done. Thank you Alex
Alex was always available for any call or text with any question I had. He was also very good at explaining the process.
Catherine
AZ
May 15, 2023
Alex and his team were always available and answered any questions I had, they also kept in constant communication in the process to let me know how things were progressing.
James
AZ
January 30, 2023
Alex made the process as easy as possible. He explained each step thoroughly and was available any time I had questions. I appreciate how patient and laid back Alex was the entire time. He was never too busy for my questions and was always reassuring. I can't wait to refer my friends and family to him so they can have a smooth, easy (as it can be) experience like I did.
Great communication. Very resourceful. Exc Excellent service overall.
Hilina
AZ
December 28, 2022
Mr. Peifer is great at communicating and always in a timing manner, very cordial and caring. The treatment was expectacular! Thank you.
Eunice
AZ
November 07, 2022
Alex took the time to thoroughly explain things to me. He was patient and went above and beyond to help us!
Steven
AZ
October 24, 2022
I have all my 10 houses loaned from Guardian, I think that statement is more than enough
Customer service & professionalism was outstanding. Helpful & caring about our needs
Mary
AZ
September 06, 2022