Marcus McCue
Mortgage Strategy & Project Management Director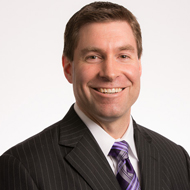 Guardian Mortgage's Director of Mortgage Operations, SVP, Marcus McCue is an innovative and results-driven leader who has contributed to the company's growth in retail origination, correspondent lending, operations and project management.
Marcus began his career at Guardian Mortgage in 2002 as a mortgage originator, where he quickly became the company's leading producer. Rather than keep the secrets of his success to himself, Marcus shared his knowledge in various management positions and helped multiply the company's successes.
Prior to joining Guardian Mortgage, Marcus served as vice president of commercial banking for a Dallas bank and as an Internet dot-com business executive. Brought up in a small Nebraska town, he came to Dallas in 1997 to attend SMU and has remained in the area his entire working career. When not focused on mortgage strategy and initiatives, Marcus enjoys spending time with his four children, a variety of fitness activities and watching Nebraska Cornhuskers football.
Marcus is a graduate of Southern Methodist University (SMU).
2701 N Dallas Parkway, Suite 180
Plano, Texas 75093
972.248.4663
[email protected]
Josh Martin
Director of Mortgage Loan Sales, SVP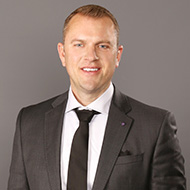 Josh Martin is our Director of Mortgage Loan Sales, SVP. Headquartered in our Spokane, WA location Josh brings over 20 years of mortgage banking experience predominately in the Pacific Northwest markets.
His well-rounded experience and entrepreneurial spirit assisted him with growing Guardian's Washington/Oregon and the Western/Central Kansas markets. Josh works hard and prioritizes the needs of others before his own. Simply put – Josh Martin is a leader who treats people the way he would want to be treated.
Outside of the mortgage industry, Josh has demonstrated his ability to develop businesses as a successful entrepreneur owning several different companies. In his spare time, he enjoys boating, spending quality time with family, and traveling to new destinations.
239 W Main Avenue, Suite 100
Spokane, WA 99201
208.661.7798
[email protected]
Rhett Broussard
Director of National Sales Development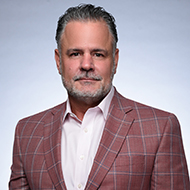 Rhett Broussard is the Director of National Sales Development at Guardian Mortgage. He has nearly two decades of experience as a top-producing loan officer, branch manager, and area mortgage manager. Rhett excels at identifying areas of improvement, streamlining processes, and building strong sales teams.
His professional life actually began in the oil industry as an underwater diver, but when he contemplated starting a family Rhett decided to take his skills to a safer work environment. He first worked in sales and marketing for top home builders and eventually landed in the mortgage industry as a leading loan originator.
Rhett excels in finding solutions to challenges. He founded a software company—software that he conceived and developed—which leads its class as a solution for mortgage production and marketing. He understands the business from end-to-end and he shares this knowledge to help all of his team members find their own path to success.
Rhett is proud of the culture at Guardian Mortgage, and he loves watching his team members go from good to great. Each day he strives to help someone who needs it, compliment people when they deserve it, and learn something new. Outside of work, Rhett enjoys time with family, snow skiing, and working out.
2701 N Dallas Parkway, Suite 180
Plano, TX 75093
214.803.1003
[email protected]
John Cottrell
Senior Vice President and Director of Mortgage Servicing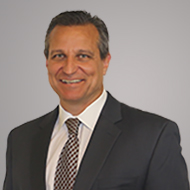 John Cottrell is a Senior Vice President and the Director of Mortgage Servicing. He has been with Guardian Mortgage since 2014, leading the department with his dedication to delivering world-class levels of customer service.
John began his mortgage career in 1991, working in a variety of roles within the industry—beginning as self-employed and eventually moving to positions with larger mortgage servicers specializing in litigation, foreclosure, and bankruptcy. Always leading by example, John's commitment to superior customer service builds a strong foundation of trust for present and future generations of Guardian Mortgage clients.
As he looks forward to new challenges within his role, John acknowledges a love for his team and the work they do to provide the best loan servicing available anywhere. When not at work, John enjoys spending time with his family.
2701 N Dallas Parkway, Suite 180
Plano, Texas 75093
972.248.4663
[email protected]
About Us
The following navigation utilizes arrow, enter, escape, and space bar key commands. Left and right arrows move through main tier links and expand / close menus in sub tiers. Up and Down arrows will open main tier menus and toggle through sub tier links. Enter and space open menus and escape closes them as well. Tab will move on to the next part of the site rather than go through menu items.