Welcome Home
We're Guardian Mortgage, a residential home lender, opening doors for borrowers since 1965.
Looking for Mortgage Sales?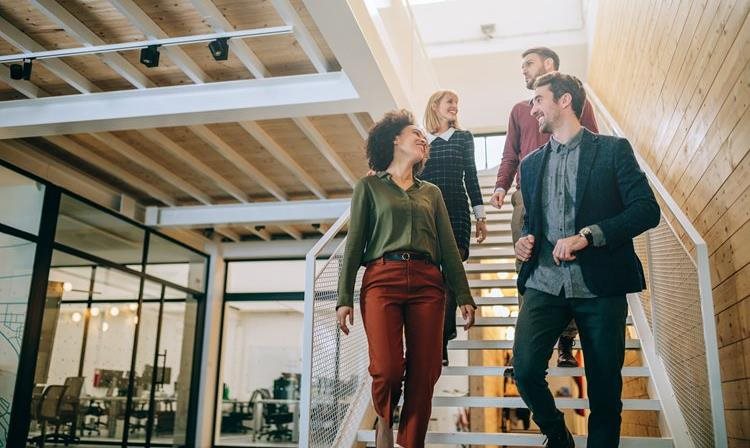 Guardian Mortgage originates loans in over 40 states and has helped over a million clients find financing for their home. These aren't just numbers and data points to us, and that's why our team members come to work every day — to see individuals and families realize their dreams of homeownership. Many of our team members have been with Guardian for over a decade or longer because of the atmosphere of support and opportunities for career growth. If you are ready to be part of a dynamic team focused on customer needs and impacting the communities we serve, view our open positions today!
Whether you are looking to advance your career as a Mortgage Loan Originator or in a corporate support role, we have a wide variety of opportunities to help you grow!
About Us
The following navigation utilizes arrow, enter, escape, and space bar key commands. Left and right arrows move through main tier links and expand / close menus in sub tiers. Up and Down arrows will open main tier menus and toggle through sub tier links. Enter and space open menus and escape closes them as well. Tab will move on to the next part of the site rather than go through menu items.
Backed by the Power of a Bank

Guardian Mortgage is the national mortgage division of Sunflower Bank, N.A. Headquartered in Denver, CO, Sunflower Bank has over 65 personal banking locations in five states, and, through Guardian Mortgage, provides mortgage services in more than 40 states.
FirstSun Capital Bancorp (OTCQX: FSUN) is the financial holding company for Sunflower Bank, N.A.
Guardian is Here for You!
Our Vision is Focused on a Compelling Borrower Experience
Our vision is to become the mortgage lender in our markets providing the most compelling mortgage experience for borrowers. This means exceeding expectations from the first call to closing. Therefore, your borrowers and other parties involved in each transaction will be highly motivated to refer their friends, family members and coworkers.
Our Brand is Known for Integrity, Stability and Professionalism
Since 1965, we have financed residential homes exceptionally well. Our proven approach, business model and processes have allowed us to grow by referral only for nearly half a century and develop a brand known for integrity, stability and professionalism. This brand opens doors and adds credibility for our loan originators.
Our Production Team is Committed to Sales Excellence
We are a sales-driven company. A culture of collaboration and mentorship thrives with the production staff… where entrepreneurism is welcomed to provide continuous improvement. Each member of the production staff is dedicated to improving the borrower's mortgage experience and committed to the referral model of business development, so there is no need to micro-manage your loan file.
We Want Your Time Focused on Productivity and Professionalism
Identifying, developing, and enhancing new mortgage opportunities are your focus, and ours. Your production team will handle the rest of the loan process the way you like it to be handled. Production Partners, Operations Support (OS) colleagues, marketing support and a dedicated team of experienced disclosure professionals, underwriters and closers are all focused on elevating the borrower experience to result in more referrals.