Notice of Third-Party MOVEit Data Breach:
A cybersecurity vulnerability with third-party software provider, MOVEit, has impacted thousands of companies, including Guardian Mortgage.
Learn More

Careers
The following navigation utilizes arrow, enter, escape, and space bar key commands. Left and right arrows move through main tier links and expand / close menus in sub tiers. Up and Down arrows will open main tier menus and toggle through sub tier links. Enter and space open menus and escape closes them as well. Tab will move on to the next part of the site rather than go through menu items.
Mortgage Loan Originators, Come Grow With Us!
We are Guardian Mortgage. A residential home lender, helping clients find the right financing for their needs since 1965. We originate loans in over 43 states and have helped over a million clients find financing for their homes. Come to work at Guardian and you'll learn that these aren't just numbers to us, it's the reason our team members come to work every day. Seeing individuals and families realize their dreams of homeownership is our passion, and we can't do that without the best team in the business. That is where you come in. If you're a residential loan officer, loan originator, or mortgage broker, you're in the right place. Guardian Mortgage is looking for dedicated professionals, like you, to grow with us and the communities we serve. This is a company that believes in supporting its employees, with tools, technology, and a relationship-first philosophy. You don't just work here, you Grow with Guardian.
Relationship Equity
At Guardian, we take a different approach than other home lenders. Our team members service a loan from beginning to end. Our experienced loan professionals walk every customer through each step of the process. We do this to make every customer feel more comfortable with a challenging process. Both first-time homebuyers and existing clients looking to refinance express tremendous delight with this effort. Once a loan has closed, we remain a trusted partner to our clients. Guardian keeps every loan in-house to completion. This strong relationship focus allows Guardian to have a high percentage of referral and repeat business. We have seen Guardian Mortgage passed down as a home lender through multiple generations of a family. This is the greatest compliment we can receive and our biggest source of pride.
What Sets Guardian Mortgage Apart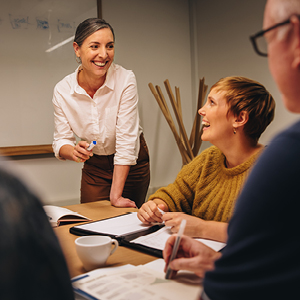 People-First Philosophy
From our clients to team members, people always come first at Guardian Mortgage. When it comes to our clients, we put those relationships front and center.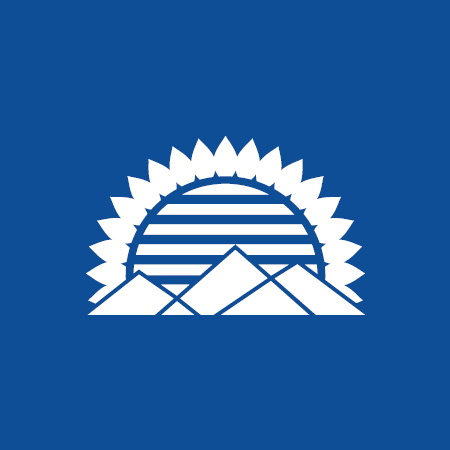 Backed by the Power of a Bank



Guardian Mortgage is the national mortgage division of Sunflower Bank, N.A. Sunflower Bank offers a full range of financial products that positively impact the lives of our customers and the communities we serve.
Our Team
Our team has one goal in mind, to help families reach their homeownership dreams. We hire people that love what they do and support them with a positive atmosphere where they are pushed to grow.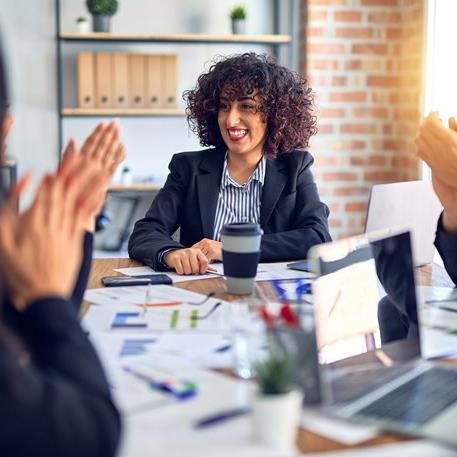 Leadership
Our Leadership team has in-depth knowledge, diverse experience, and a deep background in the mortgage industry. Learn more about the people who work here and see if Guardian could be the right decision for your career.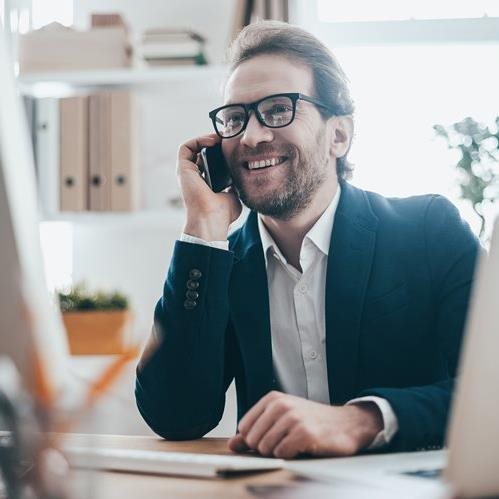 Benefits
Sunflower Bank, N.A. is proud to offer our employees a highly competitive benefits package, so you can take comfort in knowing you and your family are covered. These benefits include Medical, Dental, Vision, and more!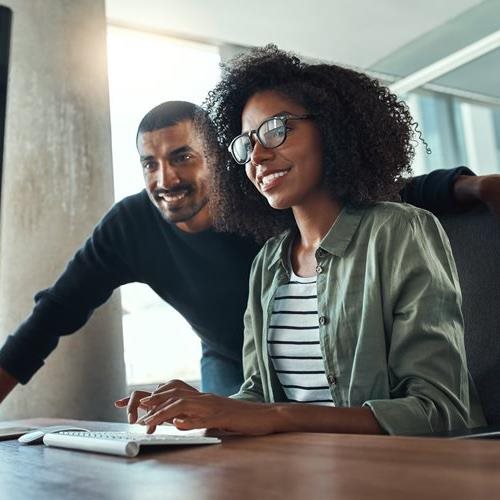 Support
From one-on-one coaching to tools to help service your clients on a monthly basis. Guardian has a robust team, platform and resources to help you be successful. Learn more about the support you can count on when you come to work with us.
What Our Originators Say:
"Guardian Mortgage has all the tools that you could ever ask for."
"I really appreciate everybody's help and all the mentorship and leadership that I get from working here."
"Leadership really cares."
"While I think there used to be more companies like Guardian, I think they are a dying breed in that the leadership, first and foremost, really cares, their help is available, they are reachable and approachable, and really do want to support and lift up their MLOs to be the most successful they can be. The more I hear of other places it is becoming rarer and rarer in this industry."
"We attract great people."
"I don't know if it's by design or by luck that we seem to attract great people that are team players, and want to help, but it's definitely been my experience that people are always able and willing to step in and give you some advice or be your cheerleader."
"Sunflower Bank provides the perfect platform for originators to be as successful as they desire."
"I am fotunate to work for a company that focuses on providing the sales toons necessary to acienve our goals."
"I love how this company takes care of each other."
"I know I can count on the people I work with. In times of struggle, help and support is never in short supply. We also celebrate big wins together. It's that personal touch, within the company, and when serving customers that sets us apart."
"I feel appreciated, heard and supported constantly."
"I think loyalty is earned and it shouldn't be expected, and this company really fosters that. It's definitely earned here. I'm loyal, I stay here because it's a good place to be. It's a place I feel appreciated, heard and supported constantly."
Guardian Helps Families in Over 40 States Make Their Dreams of Homeownership a Reality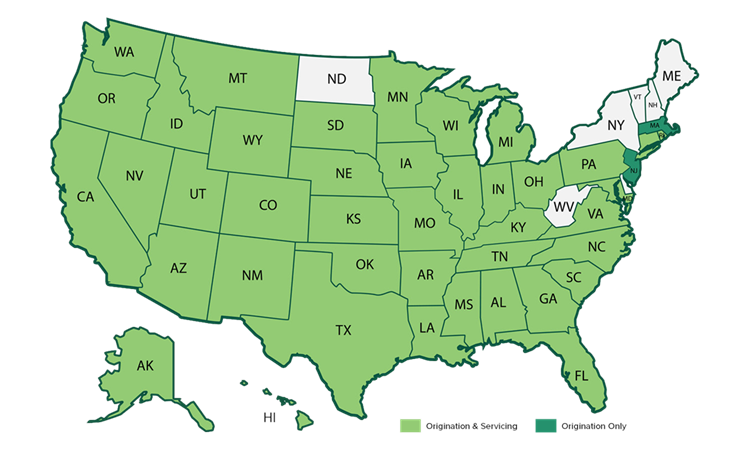 Welcome Home
Want to learn more about how you can Grow With Guardian? Tell us a little about yourself, and one of our regional sales leaders will be in touch.