Notice of Third-Party MOVEit Data Breach:
A cybersecurity vulnerability with third-party software provider, MOVEit, has impacted thousands of companies, including Guardian Mortgage.
Learn More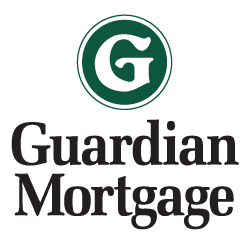 Allen
Walker
Mortgage Loan Originator
NMLS# 582994
835 N Post Street
Suite 202
Spokane, WA 99201
509.981.8657
[email protected]
Download the My Guardian Mortgage Mobile App


(Opens in a new window)
Allen Walker
At Guardian Mortgage, we do things differently than other home lenders. We believe that communication is key, so whether you're a first-time homebuyer, or a seasoned homeowner looking to refinance, we make sure to walk you through every step of the process. We offer a variety of loan options from conventional, to government, to everything in between. Our comprehensive suite of lending options allows us to find you a product that best suits your financial needs.
We value your business, and you are definitely not just a number to us. We show this by servicing your loan from beginning to end – we don't close a loan and pass off our clients to a third-party. In fact, Guardian keeps most loans in-house to completion. This person-to-person approach makes an impact.

Ready to get started? Contact me today! Creating possibility for our customers and putting them in their dream homes is what we do.
My Customers Have Spoken:
Very thorough, answered all questions posed, provided guidance, timely, easy to submit and receive information and documents. Thank you Allen Walker and team,
P=ompt response to questions.
Allen was thorough in his level of care, attention to detail, and professionalism demonstrated throughout the lending process. As a home buyer, I really appreciated Allen and his team's honesty and transparency throughout this experience. His team stays on top of every detail and is there for you every step of the way to answer any questions and address any concerns. He goes above and beyond, and was able to ensure that we had an on-time closing.
Allen was great! Available, responsible, knowledgeable and very patient! He was also fun to talk to 😊 I am so pleased with how quickly the paperwork was done. Moved into our new home within a month!
Casaundra
WA
June 28, 2023