Notice of Third-Party MOVEit Data Breach:
A cybersecurity vulnerability with third-party software provider, MOVEit, has impacted thousands of companies, including Guardian Mortgage.
Learn More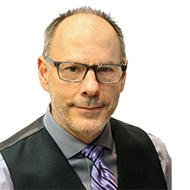 Brian
Isaacson
Mortgage Loan Originator, VP
NMLS# 138108
8341 Office Park Drive,
Suites C, D, E
Grand Blanc, MI 48439
810.953.7231
[email protected]
Download the My Guardian Mortgage Mobile App


(Opens in a new window)
Brian Isaacson
Brian has worked as a home loan originator in the Grand Blanc, Michigan office for more than 30 years and has 36 years of experience in the mortgage industry.
During his career, Brian has served as a mortgage underwriter, home loan closing manager, and mortgage branch manager. He earned a bachelor's degree in business administration from the University of Michigan-Flint.
Brian came to work for Guardian Mortgage because of the outstanding reputation that the company has. They put their customers first, make quality loans, and provide an honest service to the community. Guardian's
exceptional customer service is how they've been able to make many generations of families lifelong customers.
Brian focuses on providing his clients with home loan options that match their needs, wants, and personalities. Brian believes in keeping it simple: "I inform and educate with a personal approach."
When not serving customers at our Michigan office, Brian likes to spend time with his wife of 38 years, son and daughter-in-law, and daughter and son-in-law. And, of course, his German Shorthaired Pointer, Ollie Blau. Brian enjoys outdoor activities like hunting, fishing, and hiking, as well as playing hockey and softball. Brian is also a sports enthusiast. His favorite sports teams include the University of Michigan Football, Detroit Tigers, and the Detroit Red Wings.
Awards & Achievements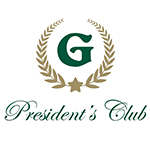 My Customers Have Spoken:
Brian was great to work with!
Rick
MI
September 21, 2023
Brian was very attentive and quick to respond to any questions. He made the process as easy as it could be and was very helpful every step of the way.
Jaclyn
MI
August 22, 2023
Brian was always quick to respond to any questions I had and always explained things in easy to understand terms.
Zachary
MI
August 21, 2023
Fantastic experience, closed quickly with constant communication.
Rebecca
Michigan
August 16, 2023
Excellent and very knowledgeable. Brian is always pleasant and great to speak with!
Brian is willing to answer ALL my MANY questions and I feel I can trust him.
Brian has great communication and keeps you informed through every step of the process. Easy to get in touch with. Smooth and seamless transaction for all parties.
Great communication and guidance through the whole process. Most questions were answered as they arose.
This is the second time we have worked with Brian. As long as Brian is in the business we will keep coming back to him. He is quick, communicates well, and detail oriented. He is proactive and welcomed all of our questions. Such an easy and smooth process working with him. Thanks for everything!
Brian was so attentive. He was always easily available and made the process so smooth for us. Plus he was really nice! We loved working with him.