Notice of Third-Party MOVEit Data Breach:
A cybersecurity vulnerability with third-party software provider, MOVEit, has impacted thousands of companies, including Guardian Mortgage.
Learn More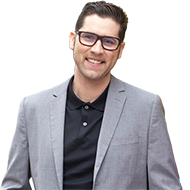 Brian
Long
Mortgage Loan Originator
NMLS# 1896021
868 E. Riverside Dr.
Suite 170
Eagle, ID 83616
Brian Long
Brian is passionate about helping people make their dreams of homeownership a reality.
Working with his team of talented individuals, he brings his clients the best mix of modern technology, fast operations, competitive rates and top-notch support to meet their needs.
"One of the best paths to mortgage success is through strong communication. That's a promise I make to every client," says Brian. "They never have to worry about what is going on, are always involved in the process, and are never overwhelmed."
Brian strives to enjoy life to its fullest. When he is not working, you'll likely find Brian spinning vinyl records while playing board games with his family. They love having a good time, but more importantly, being together.
My Customers Have Spoken:
Great customer service and communication.
Angelina
ID
September 21, 2023
Very knowledgeable originator who was always willing to answer our questions in as much detail as we wanted.
Brain and his team are excellent to work with! Highly recommend!
Brian kept us informed about what was going on the entire time. When we first started this we were looking at a few lenders. We were out looking at homes on a Saturday and tried getting ahold of the one we were thinking about going with and were told she doesn't work on the weekends at all. So that changed out minds very fast.
Brian was attentive and reachable able to walk us through any questions we had during the loan process. He was active in making sure our realtors and lawyers were all informed and solving any issues that may have come up during the process. Brian made the loan process easy and removed any stress we had about the process.
I felt that we were Brian's only client. He walked us through everything and was very detailed in all aspects of the loan process. When I left messages they were returned immediately. Excellent person to work with highly recommended him.