Notice of Third-Party MOVEit Data Breach:
A cybersecurity vulnerability with third-party software provider, MOVEit, has impacted thousands of companies, including Guardian Mortgage.
Learn More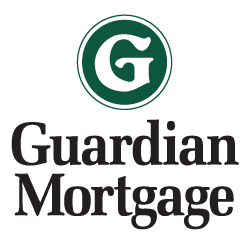 Bruce
Grimes
Mortgage Loan Originator
NMLS# 457565
3737 Buffalo Speedway,
Suite 1925
Houston, TX 77098
713.666.6810
[email protected]
Download the My Guardian Mortgage Mobile App


(Opens in a new window)
Bruce Grimes
At Guardian Mortgage, we do things differently than other home lenders. We believe that communication is key, so whether you're a first-time homebuyer, or a seasoned homeowner looking to refinance, we make sure to walk you through every step of the process. We offer a variety of loan options from conventional, to government, to everything in between. Our comprehensive suite of lending options allows us to find you a product that best suits your financial needs.
We value your business, and you are definitely not just a number to us. We show this by servicing your loan from beginning to end – we don't close a loan and pass off our clients to a third-party. In fact, Guardian keeps most loans in-house to completion. This person-to-person approach makes an impact.

Ready to get started? Contact me today! Creating possibility for our customers and putting them in their dream homes is what we do.
My Customers Have Spoken:
Communication!!!! Made the day.
Great communication and convenient ways to provide the needed information.
Andrea
VA
August 07, 2023
Very knowledgeable and professional Mortgage Team!
Bruce is so easy to work with.
Jeremy
KY
February 28, 2023
Misty as an underwriter was top notch and helped me work through any issues I had with the funding services. Making it easier and a lot less stressful to get a home for me and my family. I've worked with Bruce before and will be EXCLUSIVELY working with him or Misty in any other home purchases I have in the future.
Christopher
LA
October 31, 2022
Bruce has been there every step of the way. Sending out status updates along with important information and answering questions in very timely responses. We could not have asked for a better experience and we owe it all to Bruce Grimes. Above and beyond!! Thank you.
Bruce is always great to work with! Thanks
The communication and response to questions was outstanding. We always knew what we needed to do in the process, and when things were completed for our loan.
Cynthia
IA
April 27, 2022
Bruce was very helpful and made the loan process easier despite the amount of time it took because of the numerous challenges with getting the loan approved but he have gave up!
Gerald
MD
January 27, 2022
Bruce and Tara made sure all my questions were answered timley and walked me through what to expect ahead of time so I didn't sit and stress for no reason.
Stephen
TN
November 02, 2021