Notice of Third-Party MOVEit Data Breach:
A cybersecurity vulnerability with third-party software provider, MOVEit, has impacted thousands of companies, including Guardian Mortgage.
Learn More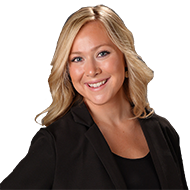 Callie
Watkins
Mortgage Loan Originator
NMLS# 2143316
239 W Main Avenue
Suite 100
Spokane, WA 99201
509.688.4078
[email protected]
Download the My Guardian Mortgage Mobile App


(Opens in a new window)
Callie Watkins
Working as a mortgage loan originator is much more than a J.O.B. for Callie Watkins. It's a way to build lifelong relationships, make a difference in customers' lives and flex her competitive spirit.
Growing up, Callie loved math and numbers. She's always found real estate, especially with an investment mindset, intriguing. As a Division 1 college soccer player for Gonzaga University, she learned that hard work always wins. After graduating she followed her passion for real estate into the mortgage lending field and is grateful for the opportunity to follow her dreams and help others follow theirs.
"When you are determined to get somewhere, you go get it and never look back," Callie says. "I care a lot about the people around me. My customers are my number one priority, and I want them to know that. I will uphold their trust, loyalty and security, and do whatever it takes for them."
Callie radiates joy amongst the people she encounters and hopes her enthusiasm and work ethic will inspire others to believe in themselves and their goals.
When she is not helping people attain their financial home goals, Callie enjoys spending time outdoors with her husband, two sons and golden retriever. Camping, dirt biking and spending time in the water all make her heart beat.
My Customers Have Spoken:
Callie was always available to answer questions and communicated with us every step of the way so we knew what was going on.
Selene
WA
August 15, 2023
As a first-time homebuyer, I found the service exceptional. Callie and her team made it as stress-free as possible. Their communication was clear and consistent, and they always made themselves available when I had questions. Couldn't recommend them more!
Jordann
WA
August 08, 2023
No matter what obstacles came in our way Callie made sure to be there every step of the way to help with whatever we needed.
We really Callie's ability to get back to us quickly, answering all questions and walking us through this process for the first time!
Callie was wonderful with communication and walking us through the process, I could tell she was working hard to make our dream of becoming homeowners a reality!
Callie made the experience very easy and as seamless as possible! She was always available for questions and moved us along in the process so quickly. I will definitely use her in the future and recommend her to all my friends. Thank you so much for helping us get out first home!!
I will be telling all our friends and family to use Callie. She was very helpful and so easy to work with.
Callie is the most communicative lender I have ever had the pleasure of having represent my husband and myself in the home-buying process. she was always accessible to answer questions and really made the process so much less stressful. so thankful we used her & will be referring her to anyone and everyone we know!!
Responsive and very friendly!