Notice of Third-Party MOVEit Data Breach:
A cybersecurity vulnerability with third-party software provider, MOVEit, has impacted thousands of companies, including Guardian Mortgage.
Learn More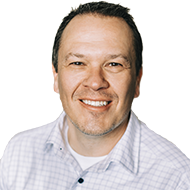 Chris
Scott
Mortgage Loan Originator
NMLS# 1898644
239 W. Main Avenue
Suite 100
Spokane, WA 99201
509.688.4230
[email protected]
Download the My Guardian Mortgage Mobile App


(Opens in a new window)
Chris Scott
At Guardian Mortgage, we do things differently than other home lenders. We believe that communication is key, so whether you're a first-time homebuyer, or a seasoned homeowner looking to refinance, we make sure to walk you through every step of the process. We offer a variety of loan options from conventional, to government, to everything in between. Our comprehensive suite of lending options allows us to find you a product that best suits your financial needs.
We value your business, and you are definitely not just a number to us. We show this by servicing your loan from beginning to end – we don't close a loan and pass off our clients to a third-party. In fact, Guardian keeps most loans in-house to completion. This person-to-person approach makes an impact.
Ready to get started? Contact me today! Creating possibility for our customers and putting them in their dream homes is what we do.
Awards & Achievements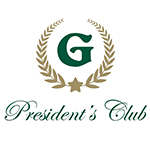 Guardian Mortgage 2022 President's Club
My Customers Have Spoken:
Chris made the process very seamless and was very punctual on replies.
John
WA
September 05, 2023
The communication was frequent and consise. The process flow on the web was very intuitive to use. Chris and his staff were a pleasure to work with.
LOTS of things made the experience great, but one of the most was the communication; Chris always kept us in the loop of what was going on and took the time to explain things to us to make sure we fully understood.
Came to Chris with no hope from trying with a prior lender and instantly felt like we had a chance. After working through the same issues that held us up with the previous lender Chris got us a way better deal and made it happen with serious time constraints on our contract. I'll never use anyone other than Chirs ever again and he is a friend for life now.
Chris has been awesome to work with. Communicated every step of the way and went above and beyond to make sure that my home closed on time.
The communication was excellent. I greatly appreciated the emails showing when a new milestone was completed. Thank you for excellent service and communication throughout the loan process.
The overall process was very good and managed well, no complaints there at all. Allowing the interest rate to float and not lock in was disappointing and frustrating. Mortgage lenders like to lock rates in a declining environment but then allow it float when rates tend to rise, that cost me 1%. There could've been more transparency on closing cost estimates about halfway through the approval process.
Great response time and quick close
Made it easy for me to understand being a first time buyer.
Chris was fast at getting things done and keeping us updated! He made a very chaotic experience feel smooth and we felt like he was really looking out for us and being straight forward about what he expected of us. His communication skills are excellent. And we will absolutely be recommending him if we know of anyone else trying to buy.
Adrienne
WA
April 29, 2023