Notice of Third-Party MOVEit Data Breach:
A cybersecurity vulnerability with third-party software provider, MOVEit, has impacted thousands of companies, including Guardian Mortgage.
Learn More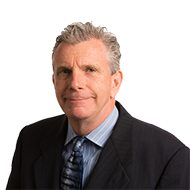 David
Stout
Mortgage Loan Originator, VP
NMLS# 280653
5001 South Cooper Street
Suite 206
Arlington, TX 76017
817.925.9013
[email protected]
Download the My Guardian Mortgage Mobile App


(Opens in a new window)
David Stout
David joined Guardian Mortgage's Arlington, Texas office in 1996. He enjoys contributing to the company's great reputation in the community. A native of New York, David graduated from Cornell University in 1974. He began originating loans in 1982.David has closed over 2,100 home loans since arriving at Guardian with a dollar amount in excess of $300 million and he is most proud that he has maintained a customer satisfaction rating of 99.00% while accomplishing this. During the last 10 years, David has identified several key characteristics to becoming a successful mortgage loan originator. He believes a drive to excel is the most important element. You have to want to succeed to be successful. That means you have to invest extra time, effort and energy.
David is also adamant that a supportive company environment and team can make a difference. He believes that a major reason for his success is that he placed himself with the right home mortgage lender and the right people. David also feels it is important to have a true sales-oriented environment that encourages loan originators to succeed in this fast-paced society. He believes having immediate access to the home loan underwriting, closing and secondary marketing departments has been instrumental in his success at Guardian Mortgage.
Awards & Achievements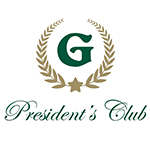 My Customers Have Spoken:
David and Alice kept me updated everyday with how the loan process was progressing. It seemed to take no time at all. Great team!
Communication and advice given throughout the process. In addition, the progress reported was also excellent.
David makes it great! I'm a return customer because David is amazing. He communicates, follows through and is incredibly knowledgeable. There is zero red-tape runaround like you see when dealing with mega-lenders.
This was the easiest mortgage-related experience we've ever had. Even better than the last two times we've worked with Guardian in the past. Thank you David!
Easiest home financing transaction I have ever experienced. Thanks to David and his team.
Everything was good
Michael
TX
February 17, 2023
Great communication from beginning to end and we were so happy they were at our closing! They made us feel taken care of and supported through the whole process!
Summer
TX
December 27, 2022
Everything went as smoothly as possible and the Stout team kept us very informed and up-to-date every single step of the way. This was a completely painless process! Thank you so much!
Jessica
TX
December 21, 2022
Great communication throughout the loan process.
Evan
TX
December 20, 2022