Notice of Third-Party MOVEit Data Breach:
A cybersecurity vulnerability with third-party software provider, MOVEit, has impacted thousands of companies, including Guardian Mortgage.
Learn More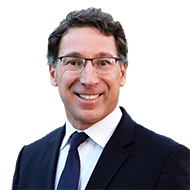 Dean
Wegner
Mortgage Regional Manager
NMLS# 220741
16430 N Scottsdale Road
#120
Scottsdale, AZ 85254
480.286.3303
[email protected]
Download the My Guardian Mortgage Mobile App


(Opens in a new window)
Dean Wegner
Dean Wegner is a leader in housing with over 28 years of experience. He has developed the reputation of someone who knows the answers to tough questions. He regularly addresses the media on housing related subjects and has even been featured with over stories in The USA Today and appearing on CNBC's "On The Money". Women's Entertainment Network (WeTV) featured Dean as their Financial Guru in the reality show "Downsized." in 2011. Dean held the esteemed position of a National Mortgage business coach for four years with The CORE Training, Inc. His community involvement includes being the treasurer for Uncle Skate Charity, a charity that provides skateboards to children all over the world and locally in Arizona. Dean has lived in Arizona for over 38 years and in his spare time enjoys traveling, reading about archeology, astronomy and also with his wonderful daughters.
Awards & Achievements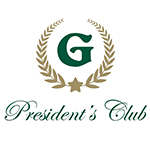 2021, 2020 & 2019 Guardian's President's Club
My Customers Have Spoken:
Always kept me informed and upto speed with any progress. Could not recommend Dean and his team enough.
Benjamin
AZ
September 22, 2023
Communication was amazing. Made it so easy. Dean and his team are hands down THE BEST!
Jason
AZ
September 21, 2023
Dean and his team made this entire process feel incredibly easy. They were very responsive and all around incredible to work with.
Alexandria
September 18, 2023
Dean and his team made this process incredibly easy. They were extremely responsive and communicative and all around wonderful to work with.
Alexandria
AZ
September 18, 2023
Dean is the perfect person to work with! Couldn't ask for a better person! Everything was clearly explained and he went out of his way to do what was best for me!!!!
Dean went out of his way to make sure everything was perfect and smooth
Dean is the man !!! Made everything easy and run smoothly! Had an answer for all of my questions ! Cant say enough about Dean and Deanna!
Dean and his team were awesome. They kept me updated with all the steps in the loan process. From contract to closing was less than 30 days.
Everything went well. Dean and his team was very communicative and kept me updated throughout the entire loom process.
Clear communication in regards to what step in the loan process I was at.