Notice of Third-Party MOVEit Data Breach:
A cybersecurity vulnerability with third-party software provider, MOVEit, has impacted thousands of companies, including Guardian Mortgage.
Learn More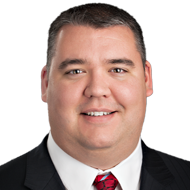 Dustin
Lentz
Mortgage Loan Originator
NMLS# 415069
7400 W 135th Street
Overland Park, KS 66223
913.406.0894
[email protected]
Download the My Guardian Mortgage Mobile App


(Opens in a new window)
Dustin Lentz
Dustin has been in the mortgage industry for over 20 years! From loan origination to sales leadership, to executive level positions, he has done it all! As a Loan Originator for Sunflower Bank/Guardian Mortgage, Dustin is known for his structuring of complex deals, as well as proficiency in working with Veterans for home loans. From First time buyers, to high net worth business owners, no deal is too complex for Dustin. Communication, and accessibility is key for Dustin with his clients, so don't forget to save that cell phone number!
Dustin is a graduate of Kansas State University, and still active within his National Fraternity Alumni Advisory Board and Alumni Scholarship Board. An outdoorsman, car enthusiast, and travel Guru, as well as an avid Chiefs and Royals fan, but most time is spent with his three children who also reside here in Kansas City.
My Customers Have Spoken:
Dustin and his team are very attentive and a great collaborators in an unpredictable interest rate market.
Matthew
WA
August 11, 2023
1. Dustin was thorough and patient 2. Always kept me in loop and explained the details 3. He was available any time in a day and any day in a week 4. He understood my requirement and my preference well 5. Shielded me from mindless transaction emails 6. He dealt with a difficult Realtor 7. He executed an On Time Above Customer Expectations - engagement 8. He ran against a difficult schedule and always remained in control 9. He was professional and courteous 10. Always had the humility to acknowledge Customer can do whatever he/she comfortable of, and kept us with him only by his customer service mindset.
Dustin gave me several options to choose from and had consistent follow up.