Notice of Third-Party MOVEit Data Breach:
A cybersecurity vulnerability with third-party software provider, MOVEit, has impacted thousands of companies, including Guardian Mortgage.
Learn More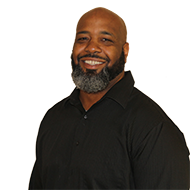 Fred
Phillips
Mortgage Loan Originator
NMLS# 728764
7040 E Greenway Parkway
Suite 140
Scottsdale, AZ 85254
480.251.9771
[email protected]
Download the My Guardian Mortgage Mobile App


(Opens in a new window)
Fred Phillips
For almost 20 years, Fred Phillips has been turning his customers' home financing dreams into reality. He is a problem-solver by nature, so being in the mortgage business is a perfect fit for his skills. He takes pride in helping people achieve financing they thought would be difficult. Fred is passionate about helping people make informed decisions – and he's proud of the great options and servicing that Guardian Mortgage provides its clients. Fred's goal is to "ensure that all customers have a world-class experience when buying or refinancing a home" and he certainly accomplishes that.
When not at work, Fred enjoys golfing at every opportunity and spending quality time with his family. He shares the philosophy of Arthur Ashe, "Start where you are. Use what you have. Do what you can."
My Customers Have Spoken:
Fred is amazing and supportive. He worked extremely hard to get the loan to go through! Loved working with him.
Jamie
AZ
September 08, 2023
Fred Phillips!!!...
Raymond
MI
September 06, 2023
Fred is an amazing loan officer. His attention to the family and detail were the best I have ever encountered!
Fred was always optimistic, encouraging, and helped me overcome any and all obstacles to getting my loan approved
Easy and informative. Knew exactly what was needed to close.
Dalemeshia
AZ
April 04, 2023
Communication and Fred's patients and knowledge
Roberto
AZ
March 01, 2023
Fred was very supportive in every step of the process. He is knowledgeable in his profession and very informative to us as clients. A truly delightful person to work with.
Fred was friendly, knowledgeable, and responsive. Not only did he make this refinance process quick and smooth, he went above and beyond to deliver the best options to meet my needs. I would love the opportunity to work with him again and I would not hesitate to refer him to anyone I know as I am confident that they would have the same experience.
Joseph
AZ
January 02, 2023
Very professional answer ever question you have . Also Fred explains everything so you can understand every paperwork that he sends to you . It was a great experience working with Fred .
Norma
AZ
October 17, 2022
Fred was easy to talk to and he made sure I received perfect service and answers.
Sandra
AZ
September 10, 2022