Notice of Third-Party MOVEit Data Breach:
A cybersecurity vulnerability with third-party software provider, MOVEit, has impacted thousands of companies, including Guardian Mortgage.
Learn More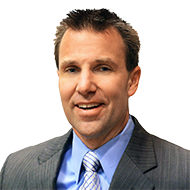 Jason
Stiehl
Mortgage Loan Originator, VP
NMLS# 138068
8341 Office Park Drive
Suites C, D, E
Grand Blanc, MI 48439
810.584.1111
[email protected]
Download the My Guardian Mortgage Mobile App


(Opens in a new window)
Jason Stiehl
Jason joined Guardian Mortgage's Grand Blanc, Michigan office in 1993, where he serves as Mortgage Loan Originator, VP. Most of his clients are repeat customers or referrals. "We set ourselves apart by focusing on what the customer really needs, and we have customers for life," Jason says.
Jason attributes his success as a home loan originator to his common sense approach, coupled with the firm's high IQ (Integrity Quotient). "Mortgage mania is everywhere — many Michigan mortgage lenders offer lots of attractive promotions and mostly a lot of empty promises. Guardian stays the course to deliver real service and real value," he says.
Jason earned a bachelor's degree in finance from Michigan State University.
When not serving customers, Jason likes to spend time with his family, which includes his wife, Kristi, and two daughters. In addition, he enjoys playing and watching sports.
Awards & Achievements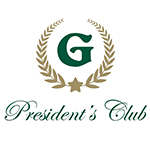 2022, 2021 & 2020 President's Club
My Customers Have Spoken:
As newbies to the US home buying market, Jason ensured that the process was painless and he navigated us through any questions we had.
Mark
NC
September 12, 2023
Jason was very responsive and explained things in great detail which I really appreciated. Buying a home is stressful and Jason helped alleviate some of that stress for my wife and I with great communication and professionalism.
William
MI
September 04, 2023
Jason was always there for us no matter the time of day, questions, etc. His support and responsiveness was unmatched.
Robert
NC
September 03, 2023
Absolutely everything about working with Jason jas been great. He helps you with every and all levels of your loan and financial needs and makes everything very personable rather than making it seem like an awkward business transaction. Ihave and will continue to recommend Jason and his team to EVERYONE I know buying a house.
Derrick
MI
August 24, 2023
Jason went above and beyond to make sure he met our needs. He helped us get ore-approved on very short notice, and took time out of his vacation time to do so. He also kept in contact every step of the way and updated us as needed. He also worked proactively with our realtor and title company. We can't thank Jeson enough for his dedication and professionalism. Ken McCabe
Victoria
MI
August 19, 2023
Jason was awesome through the entire process, he is a true expert and works faster than anyone I have seen in the mortgage world.
Nicholas
MI
July 28, 2023
Jason was fantastic. As first time homebuyers we had a lot of questions, and Jason took the time to answer all of them and keep us informed every step of the way. Jason's communication is excellent, he made sure we were up to date with everything that was going on and ensured we were on track at all times.
Jason was very honest and informative
Good communication Explained things well Always available Gave valuable feedback and advice
Communication & due diligence of Jason was amazing for this first time home buyer!