Notice of Third-Party MOVEit Data Breach:
A cybersecurity vulnerability with third-party software provider, MOVEit, has impacted thousands of companies, including Guardian Mortgage.
Learn More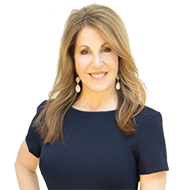 Jeannie
Smith
Mortgage Loan Originator
NMLS# 454548
2701 Dallas Parkway
Suite 180
Plano, TX 75093
817.919.3168
[email protected]
Download the My Guardian Mortgage Mobile App


(Opens in a new window)
Jeannie Smith
When seeking a mortgage loan professional you can trust, whether an experienced or first-time homebuyer, clients and referral partners rely on Jeannie and her team to navigate any loan process. Jeannie has a unique ability to create a smooth, predictable process resulting in no surprises at closing. She provides smart financial solutions and sets clear expectations up front to ensure her clients make an informed decision when seeking a Conventional, FHA, VA, Jumbo, or Construction loan.
Because of her enthusiasm to win for the client, Jeannie thrives on finding the best solution and best outcome to meet customer expectations. She handles and identifies problems quickly to keep the process moving to ensure on-time closings every time. Her tenacious drive to accomplish excellence, along with her 12-year career in the mortgage industry, plus her prior 20-year career as a Financial Analyst for Lockheed Martin and a Sr. Account Executive in Experiential Marketing, provides the ability for her to understand the wants and needs of clients and referral partners alike.
Jeannie's work ethic is hard to match, with her insistence on making sure the client experiences the highest level of service and integrity. Jeannie's approach is and always will be White-Glove.
"Jeannie and her team were amazing to work with. Everyone was superior in customer service with prompt return emails, text messages, and phone calls. We loved that Jeannie was there at closing, which was above and beyond our expectations."
Stephanie H.
On a personal note, Jeannie earned a Bachelor of Science with a dual major in Financial and Marketing Management from Florida Southern College. Jeannie is married to Mike and they have 2 amazing fur babies. Their personal time is spent with family and friends, working in the garden, supporting and serving on mission trips to Cuba, and building homes in Jamaica.
Smith Team Mission Statement and Brand Promise
Our promise to all stakeholders on the loan transaction is to provide a smooth, predictable, on-time closing every time.
We eliminate uncertainty related to mortgage financing because uncertainty causes concern for all parties involved on the loan.
We consistently communicate professionally and effectively.
We set clear expectations with stakeholders, borrowers, colleagues, and hold each other accountable.
We keep our word, deliver updates quickly, and always have a solution before communicating a loan challenge.
We give white-glove concierge service to all stakeholders and borrowers on the loan so that they are compelled to refer family, friends, and colleagues.
Awards & Achievements
Awards & Accolades
Five Star Mortgage Professional (Texas Monthly)
Texas Business Leader (Forbes)
Best Mortgage Professional (D Magazine)
My Customers Have Spoken:
If you want a successful funding experience, Jeannie will make that happen for you.
Jeannie was exceptionally proactive in insuring every step of the process was actively managed to ensure a successful offer, contact, and subsequent funding. Extremely involved in every step of the process. Even my realtor feals the same. Thanks
Douglas
CO
September 27, 2023
Jeannie and her team are top notch professionals who were quick to respond to my requests, patiently answering every question I had along the way. My realtor also loved working with her.
Jeannie and her team were top notch professionals and were super quick to respond to my requests, patiently answering questions I had throughout the process. Great team to work with.
Josh
TX
September 14, 2023
The level of service, communication and attention to detail was off the charts. Best experience I have ever had with a Mortgage lender. Will definitely use Guardian Mortgage again and refer to family and friends.
James
TX
September 04, 2023
They keep you informed, from start to the end .
Carlos
TX
August 29, 2023
Helen did an excellent job communicating everything we needed to get our loan processed. It was like talking to a friend. Jeannie was also great in stepping us thru the process which was very smooth. Our first house loan in the Houston area was a disaster and completely stressful. This was a breeze. I will definitely refer potential clients to this team!!!!
Michelle
TX
August 21, 2023
Jeannie was AMAZING to work with. She made the process smooth from start to finish. We'll be recommending her to all of our friends and family when looking to obtain a new home loan. Thanks so much, Jeannie!
Jeannie was AMAZING to work with and made the entire process smooth from start to finish. We'll definitely recommend Jeannie to any friends or family that are looking to obtain a home loan. Thanks so much, Jeannie!
Constant communication of status and what was needed. Jeannie is so easy to work with and very knowledgeable about the process. I highly recommend her to all my friends!