Notice of Third-Party MOVEit Data Breach:
A cybersecurity vulnerability with third-party software provider, MOVEit, has impacted thousands of companies, including Guardian Mortgage.
Learn More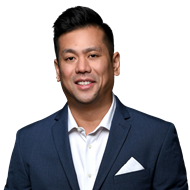 Jed
Anantasomboon
Mortgage Producing Regional Sales Manager
NMLS# 1050213
8117 Preston Road
Suite 220
Dallas, TX 75225
469.955.9355
[email protected]
Download the My Guardian Mortgage Mobile App


(Opens in a new window)
Jed Anantasomboon
Jed Anantasomboon started in the mortgage industry almost 20 years ago. Throughout the years, he has successfully held multiply positions related to the mortgage process. Jed joined Guardian Mortgage in 2020 as a Mortgage Area Manager. Jed aspires to help Guardian achieve tremendous growth. He strives to push his team to their fullest potential and be the very best they can be. Guardian has a culture that is built around family and has a strong leadership team. "My success is defined by the success of my team and by success, I mean happiness in life as well as work." Jed takes great pride in being the catalyst for success with his team.
Not only does his team succeed, but Jed also prides himself on giving his clients excellent customer service throughout the loan process, not just at the beginning. Jed states, "Whether you need a mortgage to buy or refinance your home, make improvements to your property, or consolidate your debts; I am 100% dedicated to giving my clients great service, pricing they can afford, and sound financial advice."
Jed says "Obtaining a mortgage loan is one of the most significant decisions you will make. You deserve a mortgage banker that is committed to providing clients with the highest quality home"
Jed provides personalized attention to give his customers the best possible program for their specific financial situation and needs.
He decided to join Guardian Mortgage because of the technology and willingness to grow. Jed states, "The goal here is not just to write loans, the goal of this company is to build lifelong relationships with clients and referral partners which is unlike any mortgage company I've ever heard of."
My Customers Have Spoken:
fast process, easy portal, great rates
Adrian
TX
September 12, 2023
Quick response and follow through the whole process.
Jed and his team are very involved. We received updates and if I had a question, it was very easy to get a hold of someone to get it answered.
Lynne was great. She communicated in a timely manner, was clear and helpful, and attentive to my circumstances.
Yitzhak
NC
April 01, 2023
Fast communication and constant updates
We were keep informed every step of the way. Questions and concerns were immediately taken care of. Everyone we had contact with was kind, considerate and helpful!
Jed did a great job making such a big life milestone easy to understand. He helped demystify a lot of the scary parts of getting a mortgage and made it an enjoyable experience. I will be recommending all my friends and coworkers in the future.
Rogelio
TX
January 04, 2023