Notice of Third-Party MOVEit Data Breach:
A cybersecurity vulnerability with third-party software provider, MOVEit, has impacted thousands of companies, including Guardian Mortgage.
Learn More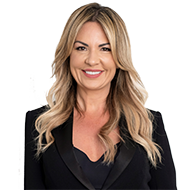 Jen
Guidry
Mortgage Area Manager
NMLS# 323935
9601 McAllister Freeway,
Suite 1105
San Antonio, TX 78216
210.961.7110
[email protected]
Download the My Guardian Mortgage Mobile App


(Opens in a new window)
Jen Guidry
Jen understands the value of hard work, thinking outside the box, and commitment to service. Her love of helping others and her ability to put them at ease has earned her recognition as the No.1 Loan Officer in San Antonio for the past 4 years, in addition to being ranked in the Top 50 Women Originators and Top 250 Loan Officers out of over 500,000 nationwide by Scotsman Guide.
She attributes her success to her amazing team, Realtors, custom home builders, and all her customers who keep spreading the word and coming back for more. Jennifer specializes in VA, Construction, VA Construction, Conventional, Portfolio Jumbo, and FHA loans.
Team Guidry is pleased to offer competitive interest rates and flexible terms on all of our mortgage products. We also provide personalized service tailored to meet the needs of each individual customer, so that they can get the perfect loan package that works best for them. Our knowledgeable team of experts are committed to helping customers navigate through even the most complicated situations, making sure their experience is as stress-free as possible.
We understand that time is an essential factor in real estate transactions - which is why Team Guidry's goal is to close loans quickly and efficiently while providing exceptional customer service throughout the process.
So, if you're looking for a reliable partner who can help make your job easier by providing superior quality products and services backed by experienced professionals who genuinely care about helping people reach their goals - then look no further than Jen and her team!
In addition to originating mortgage loans and leading a team at Guardian Mortgage, Jennifer is a host of Financing the American Dream television program, featured on Fox Business, Bloomberg, CNBC, Travel Channel. She is also the host of the new local television show, Selling San Antonio that airs on Channel 2.
Jen is also a published author. Her book, titled "The Storm," was released in September 2021 and her second book, "Grit and Gratitude" will be published at the end of 2023.
When she is not working, she is an avid hiker who has traveled all over the world. Her most difficult hike to date was when she summited Mt. Kilimanjaro in Tanzania, Africa, at over 19,000 feet.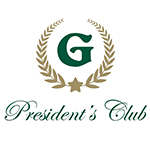 Guardian Mortgage 2022 President's Club

My Customers Have Spoken:
Jen and her team made a typically stressful experience into a pleasant one. Their knowledge and ability to clearly explain each process made me more confident every step of the way, knowing I was on the right path to closing. Excellent experience all around.
Benjamin
TX
June 23, 2022
The communication from Jen, Konni, and team made this whole process a fruitful one. It was as if I was dealing with friends, not folks who were out to finish some bottom line. I would call Jen and her team the "AllState" team- you're in good hands lol.
Konni and Jen were readily available via text when issues arose
William
TX
April 21, 2022
Professionalism, competence and punctuality. A very friendly organization that kept the process moving in a timely manner. In terms of our time and effort, easiest mortgage process we've been a part of.
William
TX
March 11, 2022
Jen and team kept me up to date as the application moved forward. I received daily updates and all communication was personal, sensitive and professional. The system used for information input was easy to use. I will enthusiastically recommend Jen to anyone seeking a mortgage from a great group of folks. Please pass on my sincere gratitude to Jen and her team!!
Really good communication and everyone was extremely helpful!
James
TX
February 23, 2022
Super responsive, helpful, and keeps me updated on all of the process. Very friendly, I've done a couple of mortgages with Jen and her team.
Alexia
TX
February 22, 2022