Notice of Third-Party MOVEit Data Breach:
A cybersecurity vulnerability with third-party software provider, MOVEit, has impacted thousands of companies, including Guardian Mortgage.
Learn More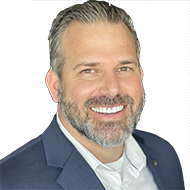 Joey
Hummel
Mortgage Loan Originator
NMLS# 2363474
9601 McAllister Freeway,
Suite 1105
San Antonio, TX 78216
210.962.6777
[email protected]
Download the My Guardian Mortgage Mobile App


(Opens in a new window)
Joey Hummel
Joey Hummel is passionate about helping individuals, especially Veterans, with the largest purchase they may ever make -- their home. A veteran himself, Joey served in the United States Marine Corps as a helicopter crew chief. After his time in service, he co-founded Reel Warriors Foundation as a resource for veterans struggling to transition into civilian life. In the process, Joey began helping Veterans find solutions to being homeowners.

"I'm passionate about helping someone achieve the dream of being a homeowner," said Joey. "I work diligently to build and maintain good relationships with my clients, providing consistent communication and solutions through problem-solving to help them through the home-buying process."

Joey lives by the philosophy that you find the solution not the problem. He believes that if you focus on the problem, you struggle with moving forward. He brings this ability to move forward to his job as a mortgage loan originator. Helping clients keep going even if there are setbacks in the loan process.

When he is not helping people purchase their dream homes, Joey enjoys spending time with his family. He also works with Reel Warriors Foundation to supporting the veteran community.