Notice of Third-Party MOVEit Data Breach:
A cybersecurity vulnerability with third-party software provider, MOVEit, has impacted thousands of companies, including Guardian Mortgage.
Learn More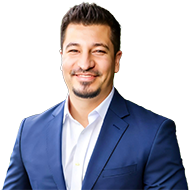 Jonathon
Brown
Mortgage Loan Originator
NMLS# 1530776
239 W Main Avenue
Suite 100
Spokane, WA 99201
509.218.2370
[email protected]
Download the My Guardian Mortgage Mobile App


(Opens in a new window)
Jonathon Brown
Jonathon Brown has spent many years in the finance industry, including banking, home loans, and mortgages.
Coming out of college with a degree in Accounting and Finance, the home loan space was a natural fit. Unlike banking, the mortgage industry gave Jonathon a chance to interact with clients during one of the largest purchases of their life. "The stress you can feel during these transactions is immense, and I feel it's my responsibility to ease that stress as much as possible," Jonathon says.
Jonathon aims to make the mortgage process as painless as possible through consistent communication and responsiveness. "Any lender can do a loan, but not every lender can do the right loan," Jonathon says. He listens to clients and aligns their financing with their life goals.
When he's not working, you'll find Jonathan spending time with his family. He loves cooking, outdoor sports, hunting, fishing, and any and everything involving his kids. Reach out to Jonathon for your home loan needs.
My Customers Have Spoken:
Jonathon was extremely helpful and easy to reach throughout the entire process. I would highly recommend him to anyone in need of mortgage services. A+
Joshua
WA
September 14, 2023
Overall level of communication
Jason
WA
September 09, 2023
The level of communication and commitment to helping my partner and I navigate the mortgage process was incredible.
Victoria
WA
September 09, 2023
Jonathan and his team were very knowledgeable and responsive! Any question we had he dropped everything and answered our questions on the spot! Every time we talked to Jonathan and his team, it was a positive experience.
Jonathan made the process very easy as a first time home buyer he helped me understand every step of the process. He also was very responsive and helpful when unexpected situations occurred!
I got thorough explanations to all my questions and felt informed about my options and the process as a whole. And of course Jonathon was always very kind and had a positive demeanor!
In this company working the professional people 👍
Svitlana
WA
June 30, 2023
Honestly, this experience has been very stressful and we ran into a lot of issues. Jonathan was the main reason we were able to get through all of this. His constant attention to detail and advice was invaluable. Not only would I highly HIGHLY suggest working with Jonathan, but I look forward to the opportunity to work with him again. We are now in our new home with no issues and. I strings attached. He is the real deal and a pro that anyone would be lucky to have on their network!
Jonathon worked hard with his team to get this closing done quickly. More communication about these big decisions so quickly would have been nice, however, he was very helpful when asked questions. It was pretty out of the box for him to drive 4 hours to get the deal done. Nice job by all.