Notice of Third-Party MOVEit Data Breach:
A cybersecurity vulnerability with third-party software provider, MOVEit, has impacted thousands of companies, including Guardian Mortgage.
Learn More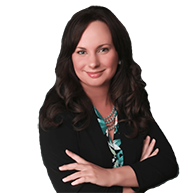 Kasi
Cantlon
Mortgage Loan Originator
NMLS# 932844
835 N. Post Street
Suite 202
Spokane, WA 99201
509.863.2340
[email protected]
Download the My Guardian Mortgage Mobile App


(Opens in a new window)
Kasi Cantlon
At Guardian Mortgage, we do things differently than other home lenders. We believe that communication is key, so whether you're a first-time homebuyer, or a seasoned homeowner looking to refinance, we make sure to walk you through every step of the process. We offer a variety of loan options from conventional, to government, to everything in between. Our comprehensive suite of lending options allows us to find you a product that best suits your financial needs.
We value your business, and you are definitely not just a number to us. We show this by servicing your loan from beginning to end – we don't close a loan and pass off our clients to a third-party. In fact, Guardian keeps most loans in-house to completion. This person-to-person approach makes an impact.

Ready to get started? Contact me today! Creating possibility for our customers and putting them in their dream homes is what we do.
My Customers Have Spoken:
Kasi was consistently in communication with me during the entire process! She also remained in communication with my Realtor so we were all on the same page throughout!
Robert
ID
September 12, 2023
Kasi is amazing to work with! Great communication and always willing to go the extra mile!
Stevi
Washington
August 29, 2023
Made the process really smooth and easy!! Thanks so much for all your helpful advice and communication.
Brittany
WA
August 29, 2023
Thank you for going above and beyond!!!
Karen
Washington
August 29, 2023
Great communication, knowledge AND we were able to close early. Thanks Kasi!!
Rachel
Washington
August 29, 2023
I've worked with Kasi many times, both personally and professionally and she is consistently fantastic with her expertise, communication and work ethic. You can't go wrong working with Kasi and I highly recommend her to everyone!
Julia
Washington
August 15, 2023
Thank you for all your hard work! Great communication and what a smooth transaction! Thank you!
Kimberly
Washington
July 21, 2023
Kasi has been incredible throughout the whole process! I had tried to get qualified last year and couldn't but this year had more income to work with. She clearly has so much skill and expertise, she was SO communicative, has a bubbly personality and the whole experience was wonderful! It was my first time buying a home on my own so I had tons of questions that she always answered patiently and thoroughly.
Kasi herself! She kind, empathetic and hardworking. I would refer her to anyone!
Ysabella
WA
July 14, 2023
Buying a home has always been framed as a super confusing and complicated process but I have never felt more comfortable than I did working with Guardian. We were always kept in the loop and came out of the process more knowledgeable than when we went in. THANK YOU