Notice of Third-Party MOVEit Data Breach:
A cybersecurity vulnerability with third-party software provider, MOVEit, has impacted thousands of companies, including Guardian Mortgage.
Learn More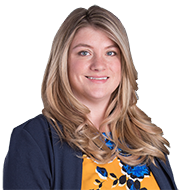 Kelly
McReynolds
Mortgage Loan Originator
NMLS# 1480497
62 Lincoln Avenue / 1910 Trinity Drive
Santa Fe / Los Alamos, NM 87501 / 87544
505.660.9811
[email protected]
Download the My Guardian Mortgage Mobile App


(Opens in a new window)
Kelly McReynolds
Kelly McReynolds joined Guardian Mortgage in 2018 as a mortgage loan originator in our Santa Fe office. She brings a dedicated, fun-loving, go-getter attitude and more than ten years in sales and customer service. She is a valuable addition to our team and takes pride in providing a WOW customer experience by counseling and guiding clients toward the best loan program for their short and long-term financial success.
Kelly feels that one size does not fit all and it is important to listen, understand and provide individualized assistance to clients based on their goals and financial needs. By doing this, she creates lasting relationships built on trust and honesty. Kelly joined Guardian because "Guardian Mortgage provides an above and beyond customer experience not only during the mortgage process-but through their best-in-class servicing during the life of most loans."
Kelly lives her life with joy and gratitude in and outside the office. When not helping our New Mexico market grow and expand, Kelly has a passion for history, culture, and the arts. A Santa Fe native, she enjoys traveling, visiting museums and galleries as well as spending quality time with friends and family.
Awards & Achievements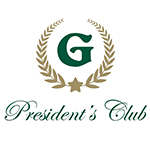 2021 President's Club
My Team
My Customers Have Spoken:
Friendly, knowledgeable and courteous lender with great support team! Krista responded promptly to our questions. Thank you very much for all your hard work!
Tevi
NM
September 19, 2023
Guardian Mortgage jumped through many hoops to complete the process.
David
NM
September 19, 2023
So professional and caring!!! I rate your service at the best experience ever!! I would recommended your business to my friends and relatives. Thank you!!
Armando
NM
September 17, 2023
It was really helpful to be able to talk to Kelly in person. She was also very responsive by text and email whenever I had questions. She was knowledgeable about the local market and state assistance programs that I qualified for, as well.
Rachel
NM
September 06, 2023
Kelly is truly passionate about what she does. Anytime I had questions about anything I was able to reach out and get the support I needed. Also enjoyed the process and steps you all take during the loan application. Thank you Kelly, and team!
Alysia
NM
August 22, 2023
The organization of Kelly and the team blew us away. Because of their hard work we were able to close early!
Kelly and her team were very communicative and responsive. They made the transaction a smooth and easy process for us.
Michael
NM
August 22, 2023
Kelly and her team were personable and quick to respond to any questions I had no matter how small they seemed.
Patricia
NM
August 17, 2023
Kelly was very professional and on top of everything. She communicated very well in general with only a couple minor hiccups, none significant.
Very simple process! Thank you!