Notice of Third-Party MOVEit Data Breach:
A cybersecurity vulnerability with third-party software provider, MOVEit, has impacted thousands of companies, including Guardian Mortgage.
Learn More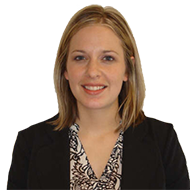 Lisa
Werth
Mortgage Loan Originator
NMLS# 754446
1010 E 27th Street
Hays, KS 67601
785.639.6004
[email protected]
Download the My Guardian Mortgage Mobile App


(Opens in a new window)
Lisa Werth
Lisa's desire as a professional mortgage lender is to bring value and knowledge to the home buying experience. Understanding and efficiently navigating the complexities of loan product requirements and having the ability to communicate clearly are her keys to success. She has the skill needed to simplify the process and recognizes that each home buying experience is as unique as the persons involved. Whether purchasing a home for the first time or refinancing, she provides attention to detail, a composed under pressure attitude, and a desire to help others make a well informed life decision.
She grew up in Hays, KS and studied Finance/Accounting at Fort Hays State University. In her spare time she enjoys being active outdoors and spending time with family and friends.
My Customers Have Spoken:
As a first time home owner I didn't know much about the process but Lisa walked we through everything and answered all my questions! She is very friendly and nice!
Ana
KS
September 23, 2023
Lisa was very helpful to us because we had no clue what we were doing!! So thankful for her assistance.
Brett
KS
September 03, 2023
Really helpful and helps make everything a fast process !!
Jessica
KS
September 02, 2023
Para mi fue una experiencia inolvidable, ya que todos forman un gran equipo de trabajo y realizaron mis sueños en tiempo récord.Estoy realmente muy agradecido la verdad. Gracias. Tengan un buen día.
Maikel
KS
August 29, 2023
It went so easy peaceful no delays it was awesome!!
Lisa was very nice and made sure we understood everything throughout the whole process.
Lisa went way above and beyond for me throughout the whole process. I couldn't be happier with the effort she put in to make the deal happen as fast and as smooth as possible. I will definitely recommend her and her team!
Lisa made the whole loan process very simple. She really did go above and beyond for me! I will highly recommend her to anyone looking to get a home loan!!
Lisa Werth and her team came through for us in a huge way and closed our loan in 30 days! She worked days, nights, and weekends to answer any questions and keep pace with our preferred closing date. She and her team stepped up and met any challenges, communicating effectively and immediately, resulting in a smooth closing process. In 20 years, this was by far the easiest, most worry free closing I've ever experienced. Thank you so much Lisa!!
Stephanie
August 12, 2023
When others told us we couldn't ....SHE made it happen. What originally should have been an easy in out and done first mortgage company we tried..... We went from application to close in thirty one days! We cannot say THANK YOU enough.
Vincent
KS
August 11, 2023