Notice of Third-Party MOVEit Data Breach:
A cybersecurity vulnerability with third-party software provider, MOVEit, has impacted thousands of companies, including Guardian Mortgage.
Learn More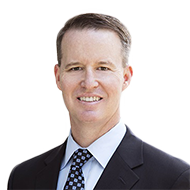 Mortgage Loan Originator, VP
NMLS# 280617
2701 Dallas Parkway
Suite 180
Plano, TX 75093
972.248.4663
214.473.7954
[email protected]
Download the My Guardian Mortgage Mobile App


(Opens in a new window)
Mark Watson
Mark joined Guardian Mortgage in May 2008 and enjoys assisting customers from the company's Plano,Texas office. Mark has over 12 years of experience in the mortgage industry working as a processor and then as a home loan originator, giving him a strong understanding of the entire mortgage process.
As a second generation mortgage loan originator, Mark has a wealth of personal mortgage industry experience that exceeds the length of his mortgage career. The knowledge Mark gained from his parents gives his clients the advantage of time-tested practices.
Mark uses his knowledge to guide his clients through every step of the loan process, strengthening the heart of the loan relationship. At Guardian Mortgage, Mark provides personalized service that provides a homebuyer education and peace of mind throughout the mortgage process.
Mark earned his BBA degree from Texas Wesleyan University. He enjoys spending time with his wife and children, cycling, playing golf, and following the Arkansas Razorbacks.
Additional Articles: Divorce Is Tough. The Mortgage Doesn't Have To Be.
Awards & Achievements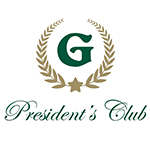 2021, 2020 & 2019 Guardian's President's Club
Named D Magazine's Best Mortgage Professional in 2010, 2013, 2014, 2015, 2016, 2017, 2018, 2019 and 2020
Commitment to Excellence award: 2015 and 2017
Jack D Sweet Award in 2014 - an award for upholding the mission of our founder which is to "serve the customer" and promoting an outstanding borrower experience.
My Customers Have Spoken:
Mark did a great job of helping us through the process and ensuring a smooth close on our new home!
Thomas
NM
September 01, 2023
Mark was very personable and was very helpful with all questions. He was also patient and very thorough in getting us the best plan for us. Thank you.
Gretchen
TX
June 13, 2023
Good advice, walking us thru each step of the process, and providing options. He and his team were every mindful of the schedule and keeping us aware of what we needed to do and when. The e-signiture process worked well, just a lot of documents to review and sign. Mark and his his team were always available, even on Saturday mornings or late Saturday afternoon. They were very patient with all our questions. It was a pleasure working with them. This is our 2nd mortgage thru Guardian Mortgage, although the 1st was over 30 years. Thank you for helping us on this home.
Mark is awesome in all aspects of the process. His communication skills are excellent. He helped us throughout all aspects of the process to make it a seamless process. Could not have been more happier than to have Mark as our loan officer. Clone if you can:)
Everything about the customer service we received was top notch! Mark was very professional yet we felt like we were working through this crazy process with a friend! Almost, and I stress almost, makes me want to buy another home😳since the process was made so much better with the patience and understanding everyone we interacted with had for us. Can't say enough great things!
Mark made the process very easy and I was pleased that we were able to fund and close on time.
Mark was very helpful and made the process extremely easy. This is our 2nd time working with him and appreciated his support!
The level of contact, the depth of relationship (12 years!), the care from everyone on the team, the way they pulled off a fast turnaround FLAWLESSLY with grace and good will. God bless you, Mark, Kimberly, and Judy. You are amazing!
Clayton
TX
April 23, 2023
Mark has always been great at explaining the process and options available, and helping us to find what will best meet our goals and needs. Guardian always has some of the best rates in the current market, and their online account management is very user friendly. I always refer my real estate clients, friends, and family members to Guardian!
Mark is always on top of it. He stays in constant contact with us and I always feel so reassured and that I can trust him.
Christopher
TX
January 03, 2023