Notice of Third-Party MOVEit Data Breach:
A cybersecurity vulnerability with third-party software provider, MOVEit, has impacted thousands of companies, including Guardian Mortgage.
Learn More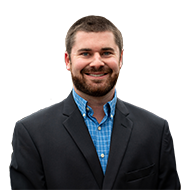 Matt
Penny
Mortgage Branch Manager
NMLS# 1581151
239 W Main Avenue
Suite 100
Spokane, WA 99201
509.434.6626
[email protected]
Download the My Guardian Mortgage Mobile App


(Opens in a new window)
Matt Penny
Matt Penny is a knowledgeable mortgage professional focused entirely on bringing his clients winning solutions, value, and a great experience from start to finish. He is committed to great customer service, prompt communication, and competitive loan programs. Matt joined Guardian Mortgage in October 2018 and is looking forward to helping his clients with all of their mortgage needs. He is known for his attention to detail, organization skills, and being extremely proactive during the loan process.
Matt grew up in Spokane and is incredibly proud to call that area home. Some of his favorite hobbies include skiing in the winter and playing golf, hiking, and boating in the summer.    
Awards & Achievements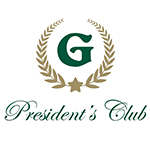 Guardian Mortgage 2022 President's Club
My Customers Have Spoken:
Very good communication!
Kristin
WA
September 19, 2023
Simple and easy to understand for new home buyers. Thankful for the communication and step-by-step status updates to loan processing.
James
WA
September 04, 2023
The team had excellent communication and helped awnser any questions that may have come up during the process. This process could not have been any easier than it was thanks to you guys. Thank you!
Hannah
WA
September 02, 2023
Excellent communication and follow through
Matt was readily available for any and all questions and issues that came up throughout the loan process. A text, email, or call would be answered immediately and addressed in any level of detail we required. He set up multiple conversations to talk through our options. Matt was extremely helpful and personable.
consistent communication. Great number crunching with us to give us the information we needed to make a good choice.
The service we received with Matt was phenomenal. He was very communicative, quick to respond and help us keep everything organized and up to date. Such a smooth and enjoyable process.
great team! professional and did a good job. good communication and talking about the process.
Matt was always available when we had any questions about this whole process. Matt responded quickly and always had an answer!
We have worked with Matt and his team for each of the three houses we have owned. He has helped make the process as easy and stress free as possible. Matt and his team and always quick to answer our questions and address any concerns we have. We have nothing but good things to say about our experience with Matt and Guardian Mortgage!