Notice of Third-Party MOVEit Data Breach:
A cybersecurity vulnerability with third-party software provider, MOVEit, has impacted thousands of companies, including Guardian Mortgage.
Learn More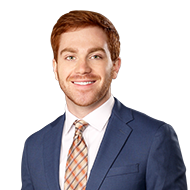 Maverick
Johnston
Mortgage Loan Originator
NMLS# 1668965
239 W. Main Avenue
Spokane, WA 99201
509.230.0768
[email protected]
Download the My Guardian Mortgage Mobile App


(Opens in a new window)
Maverick Johnston
When it comes to exceeding client expectations, Maverick Johnston readily meets the challenge. He says, "If anything matters, then everything matters," and demonstrates this motto daily by providing his clients with the highest level of attention to detail. Maverick genuinely cares about his customers, taking the stress out of the loan process through his patience, commitment to education, and a full-service approach unlike any other.
Maverick is pleased to be part of the Guardian Mortgage team. He says, "The Spokane Guardian Mortgage team has shown an incredible amount of dedication and passion for what they do and who they are. I'm happy and excited to be a part of this successful and positive team."
Maverick pushes himself to be his best every day and his clients benefit from that determination. He says, "I am proud to work for a company that stands by clients throughout the process and beyond." When not at work, Maverick loves pickup basketball, snowboarding, running and walking with his puppy, and going on dates and traveling with his girlfriend.
My Customers Have Spoken:
Maverick consistently was a trusted advisor throughout the process and took a very consultative approach to make sure that what I was selecting for a mortgage was the best fit for me and my family. He always does a great job listening and asking questions, never assuming what I wanted or needed. Incredibly helpful, this is my second time working with him and I would do it again the next time as well. Thanks Mav!
Tyler
WA
September 12, 2023
Everything was completed in a timely manner and instructions were very descriptive.
Ronald
AR
August 12, 2023
I had a great experience thanks to Maverick's accessibility, willingness to provide valuable information about the process and each step, patience demonstrated throughout the process knowing that I was a first time homebuyer and how easy the request of information and submission was thanks to the app used.
Geraldine
TX
July 24, 2023
Maverick was amazing. No question was too small or too complicated for him to dig deep for information. Highly appreciated in this first buying experience.
Stephanie
WA
July 11, 2023
Maverick was great to work with. He went above and beyond time and again. Communicated frequently and effectively and made the entire experience less stressful.
Informative and knowledgeable. Never felt lost through the whole process. Was the easiest house buying experience we have had!
His assistance through out the loan process. He made everything so easy.
Maverick was knowledgeable, attentive, patient, and clear. There are no better qualities in a lender, especially for nervous buyers. From the bottom of our hearts, thank you Maverick.
Maverick went above and beyond when helping us. He always answered our random questions any day of the week we asked. He actually worked out our financial information and helped guide us fixing our credit to make it possible for us to purchase a house. He was very knowledgeable, amazing, personable and very kind. I will always recommend Maverick.
Maverick was very helpful throughout the entire process. He answered questions quickly and kept us informed with changes/updates throughout the process. Our Realtor also raved about working with Maverick. We would certainly be happy to work with him again!