Notice of Third-Party MOVEit Data Breach:
A cybersecurity vulnerability with third-party software provider, MOVEit, has impacted thousands of companies, including Guardian Mortgage.
Learn More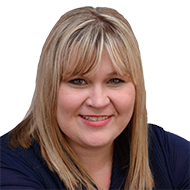 Maxine
Kary
Mortgage Loan Originator
NMLS# 1468634
25 E Ken Pratt Blvd.
Longmont, CO 80501
970.302.0048
[email protected]
Download the My Guardian Mortgage Mobile App


(Opens in a new window)
Maxine Kary
Maxine Kary joined Guardian Mortgage in 2017 as a Colorado Mortgage Loan Originator at our Longmont office. Maxine began her career in the banking industry in 1997 and has been originating mortgage loans for more than eight years.
Maxine's passion for building relationships with her clients and assisting them with obtaining their financial goals have made her a successful loan originator. She says, "I enjoy when I can create solutions to problems and get people into the home of their dreams. I pride myself on getting to know my borrowers and building life-long relationships and friendships with them." Maxine joined Guardian because of the extensive support staff, the competitive loan products, and the company culture.
When she is not working, Maxine enjoys gardening, spending time with her two growing boys and supporting all their hobbies and interests.
My Customers Have Spoken:
Good communication, moved things on quickly
Consistent communication.
Victoria
CO
August 04, 2023
Great communication, friendly service, knowledgeable and understanding. Willing to work to make things possible. Maxine is awesome!!
Documents I was asked to sign with many errors, made me nervous. Even the closing documents had numerous errors. Took my time reviewing the 75 pages, and even at closing while signing noticed another error. Disconcerting. But in the end got what I needed. Thanks.
Maxine was completely honest, up front and transparent about all of our concerns, and we had a lot b/c we are just a bit crazy when it comes to borrowing money. She made the entire process easy with no stress at all and that's the first time we have been able to say that out of all of our experiences. Thank you Maxine, we LOVE you!
Maxine was always available to talk on short notice. She went out of her way on a weekend to lock me in to a good rate before rates rose sharply. She always made the time to explain every detail of every document to me if I had questions.
Timothy
CO
March 26, 2023
Maxine was very communicative, and very willing to explain things to us throughout the process. She found ways to help us find something that worked better for us.
Maricarmen
CO
March 23, 2023
Maxine and the entire team were always quick to answer our questions and worked with us to help us get our loan. I really appreciate all they did.
Jessica
CO
January 03, 2023
Good communication, friendly service, a general care to get the project going.
Daryl
CO
December 31, 2022
Everyone was friendly and helpful and in result were in a house.
Scott
SD
November 22, 2022