Notice of Third-Party MOVEit Data Breach:
A cybersecurity vulnerability with third-party software provider, MOVEit, has impacted thousands of companies, including Guardian Mortgage.
Learn More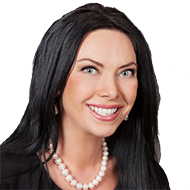 Naceem
Pagani
Mortgage Loan Originator
NMLS# 934197
5090 N. 40th Street
Suite 100
Phoenix, AZ 85018
480.258.7942
[email protected]
Download the My Guardian Mortgage Mobile App


(Opens in a new window)
Naceem Pagani
With an emphasis on exceptional customer service, Naceem Pagani brings over 26 years' experience in real estate and construction financing to Guardian Mortgage. She says, "My clients mean everything to me. I spend as much time as necessary to explain loan options so that my customers always feel empowered to choose the mortgage that is best for them."
Through a highly personalized approach, Naceem is committed to understanding borrowers' individual situations and unique needs, finding solutions that work. During the process Naceem ensures that her clients are completely comfortable with their decisions. She adds, "When you're making a decision about a loan, it affects your overall financial picture, not just your mortgage. I love to help people make decisions that can improve their financial well-being and help them reach their goals." Naceem's positive approach puts clients at ease. Outside of work, she enjoys working out, traveling, hiking, and scuba diving.
Awards & Achievements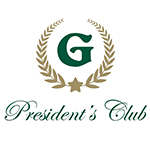 Guardian Mortgage 2022 President's Club
My Customers Have Spoken:
Naceem did a great job communicating with me on a daily basis. She helped me with all of the documents I needed it, she kept the whole process very simple for me.
Thank you!
Michael
AZ
March 05, 2023
Naceem and her team were very informative, proactive and responsive to me! The tools are super easy, and the personal and electronic interactions were all great!
Susan
AZ
February 26, 2023
Good people to work with
Evodio
AZ
January 30, 2023
Naceem made sure we were informed of every detail of the loan and provided us with dates things were needed.She treated us fantastic and kept us up to date. We are very satisfied and wouldn't hesitate Guardian mortgage and Naceem to anyone.
Carol
AZ
January 22, 2023
After several attempts to get qualified for a construction loan, Naceem was able to do so. Very happy with the quick closing she and her team were able to do.
Charles
AZ
December 17, 2022
Naceem made it easy to communicate we sent her what she needed with ease. She replied to our questions and concerns and we signed the documents with no problems.
Lisa
AZ
November 08, 2022
Naceem did a great job of keeping us informed during each step of the loan process. We always felt like we were her number one priority! She was outstanding to work with on our loan!
Kris
ID
November 05, 2022
Naceem has great communication skills and was very personable. She made us very comfortable with the whole process.
Antonino
AZ
November 01, 2022
Quick and smooth process.
Donna
AZ
October 16, 2022