Notice of Third-Party MOVEit Data Breach:
A cybersecurity vulnerability with third-party software provider, MOVEit, has impacted thousands of companies, including Guardian Mortgage.
Learn More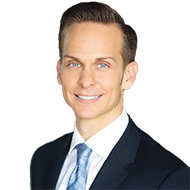 Nate
Robinson
Mortgage Loan Originator
NMLS# 225735
16430 N Scottsdale Road
#120
Scottsdale, AZ 85254
602.799.7566
[email protected]
Download the My Guardian Mortgage Mobile App


(Opens in a new window)
Nate Robinson
Nate Robinson has been working in the residential mortgage business since 1998. He started in the mortgage industry from the ground up as a Loan Processor which has given him a better understanding of the full loan process. He has helped thousands of people buy and refi homes over the years. Nate has a passion for helping people own their first home, second home or investment property. He can also help those who need to refinance their homes to lower their interest rate or consolidate debt. Nate's strategic approach with his clients has helped them make one of the biggest financial decisions a sound investment. He specializes in Jumbo, Conventional, FHA and VA loans.
Awards & Achievements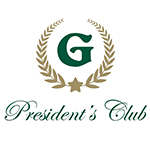 2020 & 2019 Guardian's President's Club
My Customers Have Spoken:
Had many of challenges with 2 previous lenders that neither lender wanted to admit. Nate was very straight forward and communicative the entire time about the process. Ultimately was able to start from a mid August app date and end up at a point to close in just over 2 weeks due to all of the effort Nate put forward.
Jamin
AZ
September 01, 2023
Nate has fantastic communication and kept me updated throughout the entire process.
Gregory
MO
January 27, 2023
Working with Nate over the past years has been amazing… He's on top of everything he always calls you back and it's just a pleasure to do business with. My gosh even called you back on Sundays! Great guy and good friend!
Steven
AZ
December 04, 2022
Nate kept us in the loop every step of the way and it was much appreciated
Lubos
AZ
October 18, 2022
Nate was very helpful and available to answer any questions I had throughout the process. I would highly recommend him to others in the future.
Matthew
AZ
October 11, 2022
Nate and his team were prompt, professional and courteous.
The process was tough but well worth it in the end. Nate is quick, smart and precise!
Kashmain
AZ
August 09, 2022
Nate has worked with us for our last two homes and a re-fi. He has been very responsive to get us the pre-approvals and other time-sensitive actions within our deadlines.
Nate was very helpful, knowledgeable and professional. We loved how we could submit paperwork right online and communicate so easily and efficiently. We also appreciated how we got notified by email and text to get to tasks more quickly. We are very happy with the whole experience!