Notice of Third-Party MOVEit Data Breach:
A cybersecurity vulnerability with third-party software provider, MOVEit, has impacted thousands of companies, including Guardian Mortgage.
Learn More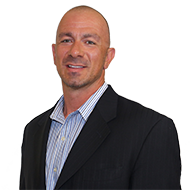 Neil
Perkins
Mortgage Loan Originator
NMLS# 1406825
5299 DTC Blvd.
Suite 100
Greenwood Village , CO 80111
720.565.6343
[email protected]
Download the My Guardian Mortgage Mobile App


(Opens in a new window)
Neil Perkins
Neil Perkins has always been interested in real estate, numbers and working with people. When he found the mortgage loan industry in 2015, he knew it would be a good fit. He thrives on providing clients with financing opportunities for purchasing or refinancing a home. In addition, Neil prides himself on always being available and willing to help those he works with. He regularly educates clients on using their home as another tool to achieve their financial goals.

After working with several other banks, Neil chose Guardian Mortgage as the best fit for him and his clients.
"I have worked for several different mortgage companies throughout my time in the mortgage lending industry," says Neil. "I have yet to experience such a well-rounded company that offers a diverse lending platform that gives me the confidence and tools to succeed in any financial market. From loan application to the funding table, Guardian Mortgage provides a clean and transparent loan process that clients and realtors continue to highly praise."

Neil's philosophy on life, work and success is simple: Fight for what you believe in; be a leader, not a follower; reciprocate loyalty to those loyal to you; and, most importantly, if the job is worth doing, it is worth doing right. His clients value his dedicated work ethic and moral compass, knowing he'll do all he can to help them obtain the financing and home that best fits their needs.

When Neil is not working with clients and colleagues, he enjoys going to the gym and spending time with friends, playing poker and watching football.

My Customers Have Spoken:
They made it easy and when there were problems they walked me through it and sometimes took care of it themselves. I appreciated that.
Brian
MD
January 10, 2023
Neil was knowledgeable, non-judgmental, efficient, and kind. He made himself easily available, and always took the time to answer any questions that I had. Despite a few hurdles, he formulated work-arounds to overcome them. He was absolutely fantastic, as was the rest of his team! I highly recommend him!
Clifford
MD
January 06, 2023
Stress level went down after speaking to Neil about the loan and financial situation we were in. It's all good.
Nora
CA
December 17, 2022
All the knowledge and patience Neil and his team took to take care of our loan from beginning to the very end was absolutely amazing and we were kept informed every step of the way. It was very much appreciated and their work should be noted as superior in my book! Thanks again.
James
CA
December 16, 2022
Neil and his team made our experience easy and smooth. We were constantly updated with the next steps. Neil and his team explained everything throughly. They were patient in answering our questions.
Cynthia
CA
December 13, 2022
Wonderful and efficient communication!
Terence
IL
November 23, 2022
Neil was very informative throughout the entire process. he was very quick with response to any questions and concerns i had. he made the entire process stress free . it was great working with him
Anthony
GA
November 23, 2022
Neil was a great support, made the process very easy.
Patricia
AL
November 19, 2022
As a senior citizen who is not very tech savvy, Mr Perkins was very patient with us and helped to guide us through this experience.
Jose
FL
November 18, 2022
Neil understood our situation and lead us to the right decisions on our loan. He was very helpful and took the time to help us in every step. Thank you for everything, John Holmen
Johnathan
CA
September 07, 2022