Notice of Third-Party MOVEit Data Breach:
A cybersecurity vulnerability with third-party software provider, MOVEit, has impacted thousands of companies, including Guardian Mortgage.
Learn More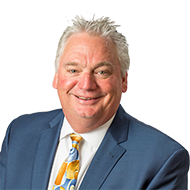 Phillip
Granger
Mortgage Loan Originator, VP
NMLS# 357660
100 Creek Road
Dripping Springs, TX 78620
512.567.3716
[email protected]
Download the My Guardian Mortgage Mobile App


(Opens in a new window)
Phillip Granger
Phillip Granger has a long history in the home loan and mortgage industry, beginning his career in 1991 as a loan originator.
Phillip has held several roles in the mortgage space from small, regional brokerages to large nationwide banks. His experience has given Phillip vast insight and knowledge to help his clients navigate complex loans.

"Treat people with respect and be honest," is the philosophy Phillip lives by. This coupled with open communication creates positive experiences for his clients and colleagues. Phillip understands the mortgage process can be stressful, and he feels his job is to simplify the experience. "I strive to do my best for my clients every day," Phillip says. And it shows. Phillip is there from start to finish, ensuring every party understands their role and how important they are to every transaction.

When he's not working, Phillip enjoys spending time with his family snow skiing, being active, and playing with their dogs and horses'. Reach out to Phillip for your home loan needs.
My Customers Have Spoken:
Phillip and the team were super responsive, explained every step, and made sure we felt comfortable. I don't remember a single thing about our lender the first time we bought a house, but I will never forget Phillip and this team's service!
Carrie
TX
September 27, 2023
This is the 4th house we bought and Phillip made it the best experience ever. He is amazing. I would not use anyone else in the future.
Nathan
TX
September 18, 2023
Philip has been incredible! The level of communication and guidance we received was the most professional. Easy to work with, highly attentive to detail, and is there for you every step of the way. Unreal service. You receive responses within minutes! Perhaps the most important thing is that Philip made the process EASY and quick. He also got us a very good deal on our mortgage. Would highly recommend and would use Phillip again - most definitely.
Margarita
TX
September 18, 2023
The ability to talk to Philip like a trusted advisor. This is my first home buying experience and I needed a lot of guidance. Working with Philip felt like working with a friend.
Margaret
TX
April 27, 2023
Great Communication. Out of the three mortgage lenders I reached out to. Phillip was the only one who called me directly to talk the same day. Fast communication. Quick closing process.
Phillip was so helpful and kept me informed all along the way. Everyone was so nice and very responsive. The experience was very pleasant.
Niccoli
TX
March 14, 2023
Phillip was in constant communication with us about the process, answered all of our questions, and overall made the house buying experience very smooth.
Katherine
TX
March 07, 2023
Have worked with Phillip several times. I keep coming back and recommending friends and family because Phillip provides top notch advice and service. He is friendly, timely and extremely helpful. Thanks for another great experience Phillip!
Phillip was great to work with! He is responsive, available whenever questions arose and very knowledgeable.
Phillip was great. This is our 4th home we have bought and by far the best least stressful experience we have. Very responsive and quick with questions and solutions. Always kept us in the loop and we always knew what to expect. 10/10.