Notice of Third-Party MOVEit Data Breach:
A cybersecurity vulnerability with third-party software provider, MOVEit, has impacted thousands of companies, including Guardian Mortgage.
Learn More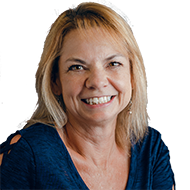 Sandy
Rodvold
Mortgage Loan Originator
NMLS# 326262
2155 Louisiana Boulevard NE
Ste. 3200
Albuquerque, NM 87110
505.350.0855
[email protected]
Download the My Guardian Mortgage Mobile App


(Opens in a new window)
Sandy Rodvold
After more than three decades of working in the mortgage loan industry, Sandy Rodvold still gets excited when she can help clients reach their personal and financial goals through real estate.
"I enjoy helping people purchase their first home, consolidate or lower their monthly expenses or enjoy the home they have with the financial ability to move on when desired," says Sandy. "You don't have to be house-poor or stuck in your current home. The right loan can help alleviate some of the financial stress."
When buying her first home, the loan officer she worked with told her she would make a great loan processor. The idea stuck. Sandy changed jobs and has worked in the mortgage lending business ever since. She's seen all aspects of the business working as a processor, underwriter, processing manager and mortgage loan originator. With first-hand knowledge of what it takes to get a client from application to signing, Sandy guides her clients successfully through the process.
When she is not working, Sandy loves to explore. You'll often find her hiking, biking or traveling.
My Customers Have Spoken:
She was very helpful and informative at every step.
not available for comment
Communicating and everything was nice and easy very professional
Sandy was on top of all of the nuances and challenges that come up when trying to close on a home. She was very attentive and supportive and focused on getting the job done!!
I love that u help us to understand everything clearly and u were so kind to us thank u for ur time u pit in to help us get our new home
Makayla
NM
April 28, 2023
Sandy was very helpful and quick with getting us information and paperwork
Nicholas
NM
April 25, 2023
Sandy really kept us informed about the status of our loan and helped us get everything submitted in a timely manner.
Sandy was very responsive to my questions. Kept me informed the entire way and was very helpful and knowledgeable when deciding on which loan to use.
Sandy continued to research the information needed to overcome obstacles in completing our financing
Lorraine
NM
February 26, 2023
Great communication and Sandy was easy to work with and explained everything thoroughly. The most impressive piece was her responsiveness. We will work together again.
David
NM
February 21, 2023