Notice of Third-Party MOVEit Data Breach:
A cybersecurity vulnerability with third-party software provider, MOVEit, has impacted thousands of companies, including Guardian Mortgage.
Learn More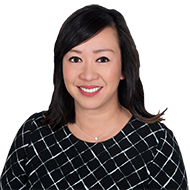 Sarah
Pham
Mortgage Loan Originator
NMLS# 621453
2701 Dallas Parkway
Plano, TX 75093
972.984.0370
[email protected]
Download the My Guardian Mortgage Mobile App


(Opens in a new window)
Sarah Pham
Sarah Pham has helped many people achieve their goal of homeownership through her years of experience. Whether you are a first-time homebuyer or refinancing an existing loan, Sarah has a solid understanding of the real estate market and what it takes to close your loan with efficiency and expertise. Integrity is the cornerstone of Sarah's business. She believes a mortgage should be about building relationships and helping her customers achieve their home financing goals, not just a transaction. She takes a consultative approach to the home loan process by customizing each home financing solution.
Whether you want to buy a house, build your dream home or refinance your existing mortgage, we can help you find the financing solution that is right for you. A proven mortgage professional, Sarah's attention to detail will ensure your mortgage process runs smoothly.
Outside of work, Sarah enjoys spending time with her family and traveling.
My Customers Have Spoken:
Sarah is very responsive with all of my questions and explaining where and what your money is going towards. She gave advice on how to best proceed with selling as well as how to make the finances work for what we can afford.
On top of everything. Excellent communication skills. Pleasant to talk to. Able to talk to her at anytime. Called back immediately after receiving a text or email message. Extremely knowledgeable. Helped keeping track of what was being completed and what steps were next and needed to be done. Very positive person and always smiling.
Silvia
TX
August 28, 2023
Sarah is the ABSOLUTE BEST. She made what is a very stressful time -- buying our first home -- a breeze. I honestly don't think we could have navigated this process without her.
Samantha
TX
August 25, 2023
Prior to Sarah we had Loan Officer that was one of the worst experiences that we have had. I don't think I would have been a homeowner if it wasn't for Sarah. There is nobody I would rather work with. She made a chaotic process into a simple easy one. She is one of the best people I have worked with and will continue to work with her for as long as she's working. Thank you Sarah for helping me get my family into our first home.
We had open dialog with Sarah from the beginning throughout the process. She is amazing.
Sarah is amazing! Always providing prompt updates, great communication, and expert advise. Such a joy to work with and so grateful for all the hard work she put into our loan.
What a great experience. Sarah and her team were amazing to work with!!!
Sarah was helpful throughout the process. She helped me at every step, which was especially helpful as we did not have any realtors involved in the transaction. She was not only very knowledgeable, but had a great way of explaining things. I would definitely recommend her moving forward and will be working with her in any future transactions.
Mohammed
GA
June 24, 2023
Sarah made it great! She's terrific at her job, treats us so well and makes it all easy.
Communication and information was promptly relay