Notice of Third-Party MOVEit Data Breach:
A cybersecurity vulnerability with third-party software provider, MOVEit, has impacted thousands of companies, including Guardian Mortgage.
Learn More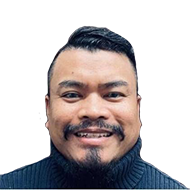 Sean
Chak
Mortgage Loan Originator
NMLS# 1119496
1005 W. Jefferson Blvd.
Suite 205
Dallas , TX 75208
682.597.9184
[email protected]
Download the My Guardian Mortgage Mobile App


(Opens in a new window)
Sean Chak
As a CRA (Community Reinvestment Act) Mortgage Loan Originator, Sean Chak is passionate about helping income-challenged families purchase homes.
He's spent his career working within both the financial and automotive sales industries. Whether helping clients with their financial or automotive goals, he always strives to relate to and understand their needs and wants. Today, with these key factors in mind, he helps families find the best CRA loan options for their situations.
Living by a work hard, play harder philosophy, Sean is committed to ensuring his client's needs are met in a friendly, community atmosphere. The same extends to his team at Guardian Mortgage.
"I get excited talking about CRA loan options," Sean says. "With Guardian Mortgage's superior technology and compliance initiatives, I know I can help my clients obtain their dreams of homeownership."

When he's not working, Sean enjoys spending time with his wife and six children, playing golf, camping and attending his kid's soccer and football activities.
My Customers Have Spoken:
Clear communication on loan status updates.
Van
TX
September 22, 2023
The entire team at Guardian made our whole experience the best I have had with a mortgage company. They were all informative in the very beginning and transparent. They walked us through many processes that we did not understand and reassured us of what we did correctly. Rest assure that when working with this team, you are not doing it alone. I have sent many referrals already and continue to send many more. Cheers to this team!
Oubonrath
TX
August 25, 2023