Notice of Third-Party MOVEit Data Breach:
A cybersecurity vulnerability with third-party software provider, MOVEit, has impacted thousands of companies, including Guardian Mortgage.
Learn More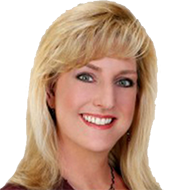 Shannon
Miller
Mortgage Loan Originator
NMLS# 755887
7047 E Greenway Parkway
Suite 140
Scottsdale, AZ 85254
602.697.5472
[email protected]
Download the My Guardian Mortgage Mobile App


(Opens in a new window)
Shannon Miller

Hardworking, humble, and kind, Shannon Miller has closed nearly $2 billion in mortgage loans since joining the industry more than 30 years ago. She wakes up each day excited to help her customers get into their dream homes.

At 16, Shannon entered the world of banking as a bank teller. After graduating from ASU, she started working as a loan processor and continued to advance her career through dedication and an eye for detail.

"Communication is key when it comes to success," says Shannon. "I listen closely to my customers' needs and then help put them in the best loan for their situation. Working with my team I ensure we submit a complete loan application and all the needed documentation to make the process go smoothly."

Shannon enjoys spending time with her family, working out, and traveling.
My Customers Have Spoken:
Great help every step of the way. Quick response to questions. Only reason I hesitate at all to recommend is that most people prefer to deal with a local lender here.
Shannon was very helpful and responsive. I had a great experience with my construction loan process.
Vitaliy
AZ
April 30, 2023
Just a few unexpected turns
Kristen
AZ
February 03, 2023
Shannon is exceptional and we've already referred Guardian to a family member looking to build and will continue to refer her to anyone in the market for a construction loan.
Brittnee
AZ
December 05, 2022
Shannon was a pleasure to work with and made a great effort to work through potential issues and keep the ball rolling.
Donna
AZ
November 06, 2022
Shannon is the best! Very knowledgeable and made the experience so easy!
Alexis
AZ
August 30, 2022
Communication was very much appreciated and timely
Shannon Miller was excellent. She was knowledgeable, responsive and friendly.
Kathleen
AZ
July 23, 2022