Notice of Third-Party MOVEit Data Breach:
A cybersecurity vulnerability with third-party software provider, MOVEit, has impacted thousands of companies, including Guardian Mortgage.
Learn More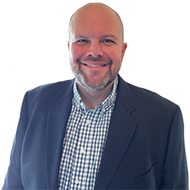 Sohayl
Saboori
Mortgage Sales Manager
NMLS# 847615
868 E. Riverside Dr.
Suite 170
Eagle, ID 83616
208.620.0312
[email protected]
Download the My Guardian Mortgage Mobile App


(Opens in a new window)
Sohayl Saboori
With more than two decades of experience in the mortgage loan industry, Sohayl Saboori understands the importance a team plays in helping clients realize their dreams of homeownership.
He's worked as a loan officer assistant, funding assistant, junior underwriter, loan officer, and over the last decade a sales manager. He credits his background not only for providing a deep understanding of the mortgage loan process but for an understanding of all of the hands that go into securing a mortgage.
"Our team has worked closely together for well over 10 years," says Sohayl. "We've created a culture that all of us would like to be part of. It's like working with family. We support one another while taking care of our clients and referral partners."
Clients appreciate Sohayl's ability to help them navigate the home financing process and craft a mortgage solution that best fits their specific needs.
"It doesn't matter if you're purchasing our first home or your 10th home, refinancing an existing mortgage, or consolidating debt," says Sohayl. "Each of these mortgages is slightly different because of the client you are helping work through the process. I'm here to make it as straightforward as possible."
When he is not working, Sohayl enjoys spending time with his wife and three sons. You'll find him coaching youth sports, playing golf, or traveling with his family.
My Customers Have Spoken:
Sohayl is awesome to work with any questions or concerns he will break down in detail definitely recommend him to anyone looking to buy their first home.
Ivan
OR
September 26, 2023
Sohayl and team were amazing, they were a pleasure to work with, and they were professional and fast!
Nathaniel
ID
August 16, 2023
Sohayl was very knowledgeable, patient, helpful, and professional during the entire process. He quickly responds to your phone calls and works hard to answe all and any questions. We will continue to use Sohayl for all mortgage loans in the future.
Charles
ID
August 15, 2023
Everyone from the team was always so helpful with everything that was needed!
Sohayl is incredibly professional and knowledgeable, as well as being a wonderful human being. He made sure our loan process went seamlessly.
Sohayl was very knowledgeable, and really great to work with. I feel like he always had our best interest in mind.
Sohayl and his team made the process run smooth and efficiently. He was always available to answer and questions and explained anything I didn't understand.
Sohayl and his team were extremely helpful and responsive throughout the whole process, from helping us get pre-approved to keeping the closing process on track, keeping us informed every step of the way and always quick to answer our questions along the way. We also appreciate the referral for a great local insurance company. Thank you!
Sohayl was very thoughtful in how to approach our mortgage, given that we wanted to buy a new house while selling our current house. Because he is listened in all states, he could help as we are moving from the Midwest to the West. He and his team kept us apprised through the entire process all the way up to the close. My husband and I highly recommend Sohayl and his team.
One name made this all a very pleasant experience: Sohayl!