Notice of Third-Party MOVEit Data Breach:
A cybersecurity vulnerability with third-party software provider, MOVEit, has impacted thousands of companies, including Guardian Mortgage.
Learn More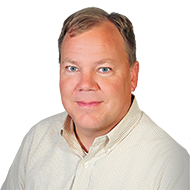 Steve
Weis
Mortgage Loan Originator
NMLS# 712439
2070 S Ohio Street
Salina, KS 67401
785.820.1211
[email protected]
Download the My Guardian Mortgage Mobile App


(Opens in a new window)
Steve Weis
Steve Weis joined Sunflower Bank in 1996 and has extensive mortgage lending experience spanning over 28 years. He is committed to making the home buying process easy and understandable for his clients and is focused on delivering mortgage lending options best suited for their unique needs. Steve is able to build lasting and strong relationships with his clients through integrity, honesty, and professionalism.
In his free time, Steve enjoys coaching his daughter's softball team and spending time in the outdoors.
Awards & Achievements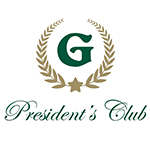 My Customers Have Spoken:
Steve was excellent to work with. His communication was top notch!
Set out initially to get loan for just the RV but had to refinance house which we only had three years left on with a lesser interest rate. I understand it was debt to income ratio but we had an extension on doing our 2022 taxes and had to use 2021 which was a low income year due to Greg's COVID as well as trailer burglary. Also a few other expenses that were being paid off soon hurt our debt.
RECEIVED HELP ALL THE WAY THRU THE PROCESS
Steve is always prompt, patient, and knowledgeable. This is my second mortgage I have done through him, and I can't imagine using anybody else. Steve is the best!
Steve made things so easy. He explained things to help me understand. He was patient and kind.
It was very easy to complete the process
Their team made the process super easy and easy to understand. They helped me every step of the way.
Very efficient and fast responses on questions. Great communication and very smooth process
The patience for the money was great
Steve makes the lending experience great. Always available and willing to answer questions or resolve any issues that may arise.