Notice of Third-Party MOVEit Data Breach:
A cybersecurity vulnerability with third-party software provider, MOVEit, has impacted thousands of companies, including Guardian Mortgage.
Learn More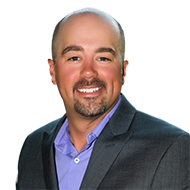 Luke
Baker
Mortgage Sales Manager
NMLS# 1779289
239 W Main Avenue
Suite 100
Spokane, WA 99201
509.710.4631
[email protected]
Download the My Guardian Mortgage Mobile App


(Opens in a new window)
Luke Baker
Luke Baker developed his extensive customer service skills on the links as a PGA pro for 15 years and says that his only regret is that he didn't come to the mortgage business sooner. His passion is helping people and he leads his customers through the loan process as easily as teaching them how to improve their swing. Luke believes in educating borrowers on all their options to find the financing solution that's right for them. He takes the stress out of homebuying and refinancing by being a good listener, being upfront about realistic possibilities, and by simply treating people with kindness. He is excited about Guardian Mortgage's groundbreaking products.
Luke's philosophy in work and life is, "If you give 100% all of the time, somehow things work out." He puts this wisdom to use whether he's helping customers or outside of work playing golf, going to movies, concerts, boating, or traveling with his wife and young daughter.
Awards & Achievements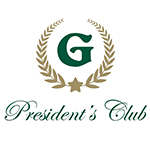 2021 President's Club
My Customers Have Spoken:
Extremely efficient. Friendly. We were kept updated on the loan process and questions were answered promptly
Darcia
WA
September 01, 2023
Got a great house at a great price.
Luke was very communicative through the entire process, answered my questions quickly and made everything go smoothly.
Caylee
WA
August 19, 2023
We could not be more thankful for Luke and the team at Gaurdian Mortgage. Luke made every step of this stressful process feel effortless, and his instantaneous communication left us feeling assured. We will forever recommend Luke to our friends and family.
Christopher
WA
August 18, 2023
Fantastic team! Thank you!
Colton
CA
August 12, 2023
Working with Luke and his team was a wonderful experience! They communicated every part of the home buying process with us in a way that was easy to understand and they provided us with updates frequently, so I never felt like I was waiting in the dark on anything. I'm extremely thankful for everything they did and I will 100% come to them again the next time I'm looking for a home :)
Luke Baker is the specialist that you want in any situation concerning mortgages. He was extremely knowledgeable, a great teacher, kind, passionate, and always immediately responded to any communications. I am honored to have him as our mortgage specialist.
Joshua
AK
August 07, 2023
Luke is an excellent communicator, knowledgeable kind and efficient - all these traits made the process great.
Rachel
WA
August 01, 2023
It was a great experience from start to finish Thanks so much
He is responsive and great at explaining things to new home buyers.
Danielle
WA
July 02, 2023