Notice of Third-Party MOVEit Data Breach:
A cybersecurity vulnerability with third-party software provider, MOVEit, has impacted thousands of companies, including Guardian Mortgage.
Learn More
National Team
At Guardian Mortgage, we do things differently than other home lenders. Our business was built on the values of integrity, superior customer service, and mutual trust. We believe that communication is key, so whether you're a first-time homebuyer, or a seasoned homeowner looking to refinance, we make sure to walk you through every step of the process.
We understand buying a home is one of the biggest investments you will make, and we're dedicated to providing a high-quality lending experience. We offer a variety of loan options from conventional to government, to everything in between. Our comprehensive suite of lending options allows us to find you a product that best suits your financial needs. We lend in 43 states and have helped over a million homeowners realize their dreams of homeownership.
Are you ready to get started? Creating possibility for our customers and putting them in their dream homes is what we do.
My Team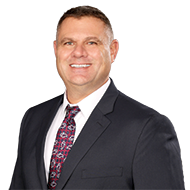 My Customers Have Spoken:
Sasha was amazing. Very thorough and clear communication throughout the loan process. Loved working with her!
Alison
CO
September 27, 2023
Phillip and the team were super responsive, explained every step, and made sure we felt comfortable. I don't remember a single thing about our lender the first time we bought a house, but I will never forget Phillip and this team's service!
Carrie
TX
September 27, 2023
If you want a successful funding experience, Jeannie will make that happen for you.
Jeannie was exceptionally proactive in insuring every step of the process was actively managed to ensure a successful offer, contact, and subsequent funding. Extremely involved in every step of the process. Even my realtor feals the same. Thanks
Douglas
CO
September 27, 2023
Sean was great to work with. He was fast, always available, and extremely helpful in this whole process. I will definitely be working with him again for my next home purchase!
Taibe
TX
September 27, 2023
Sohayl is awesome to work with any questions or concerns he will break down in detail definitely recommend him to anyone looking to buy their first home.
Ivan
OR
September 26, 2023
Alan is professional, friendly, and invested in helping his clients find the best option to purchase their new home. He is knowledgeable and gives sound advice. This is our second time working with Alan and we will continue to work with him on future purchases.
Lori
CO
September 26, 2023
We got the mortgage done in the time it needed to happen. Thank you for being involved everystep of the way.
John
CO
September 25, 2023
Trevor was accurate, professional, and very experienced. I would highly recommend him to anyone looking to invest in the real estate market.
Karsten
WA
September 25, 2023
Michaela was amazing, she took very well care of me and my husband throughout the loan process. She kept us updated in everything, and answered all questions that we had. Overall just made the process stress free. We are very blessed to have worked with Michaela, she will forever be apart of our lives.
Bridget
KS
September 24, 2023