Notice of Third-Party MOVEit Data Breach:
A cybersecurity vulnerability with third-party software provider, MOVEit, has impacted thousands of companies, including Guardian Mortgage.
Learn More

One Dream, One Loan, One Closing
Guardian Mortgage takes the stress out of dealing with multiple loans when you're building a home. Our amazing Dream Builder One program streamlines all construction financing into one closing. This helps you avoid dual loan fees and the stress of requalifying for a loan after a construction period, while providing peace-of-mind knowing your interest rate is locked-in throughout your project and into long-term financing. We take care of you with one loan so you can focus on your new home adventure.
Dream One Program Features:
Entire project in one easy transaction
Interest-only payments during construction
Borrower must contribute a minimum of 10% of their own funds
Eligible on primary and secondary residences
Minimum of one full appraisal required*
25 acres maximum
New constructions only
Max loan amount, $3 million
If you're looking for home financing solutions, please call us today to learn more. The market can change at any time. Guardian Mortgage has over 50 years of experience in finding the perfect loan for every situation. We welcome the opportunity to consult with you to see which of our programs best fits your needs.
What Our Clients Say: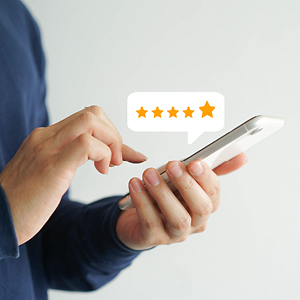 "I had a great experience working with Guardian Mortgage on my recent construction loan. They streamlined what is typically a complex process and were consultative at the same time. My wife and I talked to several lenders and couldn't be happier with our decision to select Guardian Mortgage. Their team are knowledgeable, responsive, and keep their client needs front and center. We look forward to working with them again in the future."
- Ryley N., Camas, WA
---
*A jumbo loan may require an additional appraisal. Consult your Guardian Mortgage loan originator for details. Certain terms and restrictions apply. Program available only to qualified borrowers. Program subject to change without notice. Underwriting terms and conditions apply. Loan subject to credit review and approval.
Construction
The following navigation utilizes arrow, enter, escape, and space bar key commands. Left and right arrows move through main tier links and expand / close menus in sub tiers. Up and Down arrows will open main tier menus and toggle through sub tier links. Enter and space open menus and escape closes them as well. Tab will move on to the next part of the site rather than go through menu items.