Notice of Third-Party MOVEit Data Breach:
A cybersecurity vulnerability with third-party software provider, MOVEit, has impacted thousands of companies, including Guardian Mortgage.
Learn More

A HOME To Make Your Own
Home Ownership Made Easy Program
At Guardian Mortgage, we believe that everyone deserves the opportunity to own their own home. That's why we created our Home Ownership Made Easy (HOME) program.

Our HOME program presents a viable option of those who desire homeownership, but may not be eligible for other, more conventional lending options. This program can also benefit current homeowners who meet the required income limits with savings, flexibility and favorable terms.
What HOME can do for you:
Buy your own home, even with a limited income
Make your monthly house payment more affordable
More buying power
Flexible qualifications and lasting savings
A real person to guide you through the process
If you are looking for a permanent place to create a home for your family, give us a call. Guardian offers many solutions, and we navigate through the process to get you there. You want a house. Let us turn your possibility into reality.
What Our Clients Say: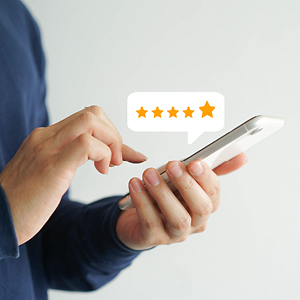 "Would recommend the HOME program to anyone that fits. I spoke to a few mortgage companies and all of them wanted 20% down to have a no mortgage insurance loan. I found Guardian Mortgage from my sister and she mentioned a special program. I was able to put 3% down, I have no mortgage insurance and I have a great interest rate. I'm glad that certain banks offer special programs to the public because I feel not many people know these exist."
Chance I. - Phoenix, AZ
"I am pleased I found out that Guardian offers the HOME program on refinances. I put 3% down when I first purchased and that loan had mortgage insurance. When I refinanced about 18 months later with Guardian Mortgage, they were able to remove the mortgage insurance completely, get me a much lower payment and my savings were over $250 a month! I'm glad I heard about this unique program and I would recommend this to anyone that fits under the CRA limits so you can save a bunch of money too!"
Tricia Y. - Phoenix, AZ
---
Consult your Guardian Mortgage loan originator for details. Certain terms and restrictions apply. Program available only to qualified borrowers. Program subject to change without notice. Underwriting terms and conditions apply. Loan subject to credit review and approval. Program available in eligible counties in AZ, CO, KS, NM, TX, WA. Guardian Mortgage, a division of Sunflower Bank, N.A. | NMLS# 709491 | Member FDIC.
Loan Options
The following navigation utilizes arrow, enter, escape, and space bar key commands. Left and right arrows move through main tier links and expand / close menus in sub tiers. Up and Down arrows will open main tier menus and toggle through sub tier links. Enter and space open menus and escape closes them as well. Tab will move on to the next part of the site rather than go through menu items.